The GT-R is one of the most favorite cars for tuners to tune! They can probably get infinite horsepower from a GT-R!
Here it is a list of 10 of the fastest R35's in the World!
1. AMS Alpha Omega Nissan GT-R 2,000+hp (United States)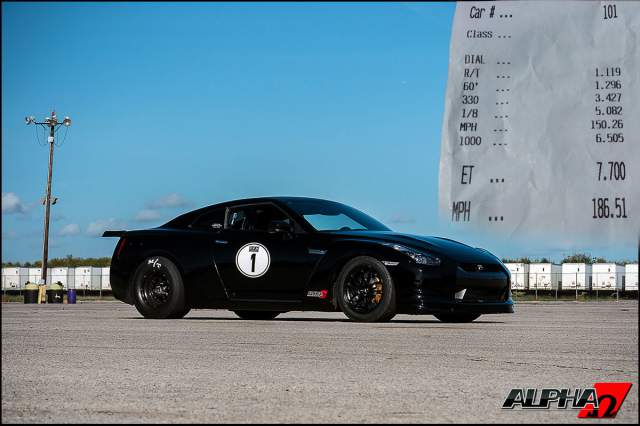 Alpha Omega is probably the most famous Nissan GT-R in the world, boasting of more world records than any other GT-R. After losing the ¼-mile title briefly to Extreme Turbo Systems Nissan GT-R, the team embarked on an assault mission and set a new world record at 7.7s quarter-mile. It is the craziest GT-R on our list! …so we can't imagine the amount of power and the feel this amazing vehicle have!
Stats:
0-60mph: 1.53 seconds
0-100mph: 2.79 seconds
100-150mph: 2.15 seconds
0-300kph (186mph): 7.56 seconds
2. Extreme Turbo Systems Nissan GT-R 2000+hp (United States)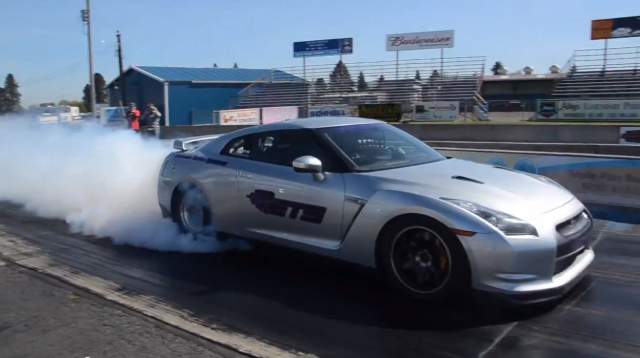 This 2,000+hp Nissan GT-R is a collaborative work between English Racing and Extreme Turbo Systems. They have held the world record twice in the ¼-mile category with both recording 7s. The fastest they have recorded so far is a 7.80s with a trap speed of 292.9km/h. The Russian GT-R below features an Extreme Turbo Systems setup.
Kit Features:
*2x Super 99 Turbochargers – 2000hp+ (103lb/min)
*CW Measurements – 72MM Inducer / 99MM Exducer
*TW Measurements – 76MM Inducer / 67MM Exducer
*CHRA – 10MM T4 BB
*Custom TiAL SS Turbine Housings
*1.03 A/R
*Manifold Heatshields
*Huge 3.5″ Downpipes
*2x TiAL 44mm Wastegates w/ Open Dump Tubes
*Huge Compressor Covers w/ 2.5″ Outlets and 4″ Inlets
*Short Route 3″ Piping
*Full 4″ Intakes
suprising that this kit costs about $20.000
3. Nissan GT-R R35 Mk.1 Gosha Turbo Tech Moses 1,700+hp (Russia)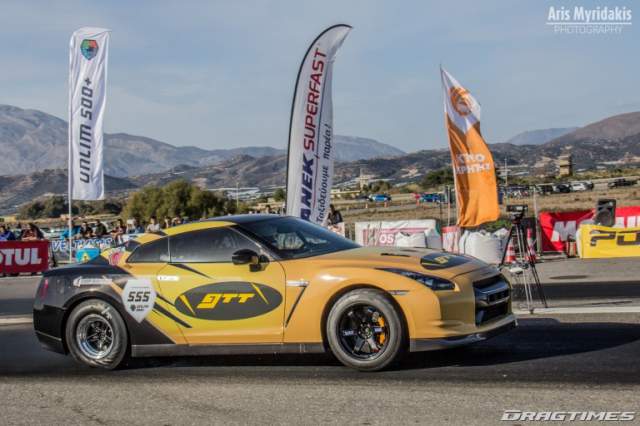 This is the fastest Nissan GT-R in Europe prepared by Gosha Turbo Tech. The Russian GT-R broke the European ¼-mile record last year during the Unlim 500+ Stage 14 Destination Greece. They ran a 7.810 sec with a trap speed of 287km/h.
4. F-Performance Garage Nissan GT-R 2000hp (Dubai)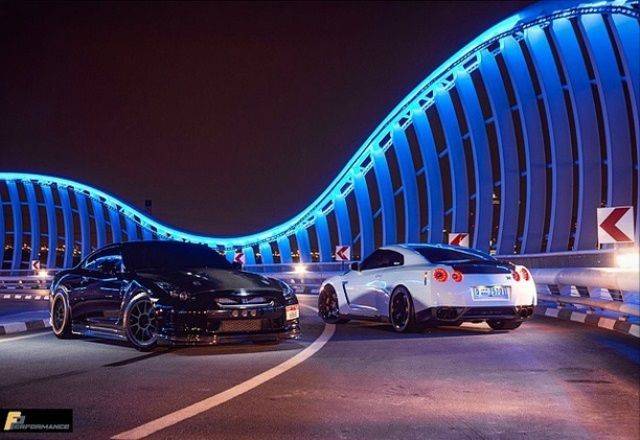 F-Performance Garage has recorded some of the fastest times in the Middle-East with their shop Nissan GT-R. Tuned by @wayneosan (on Instagram) the car has a best time of 7.9s. They are dealers of some of the most sought aftermarket GT-R tuners parts from leading global suppliers such as Syvecs and ETS. In March 2014, one of their GT-Rs recorded an impressive 8.5s on a 1/4 mile run.
5. John Shepard Alpha 16 Nissan GT-R 1600+hp (United States)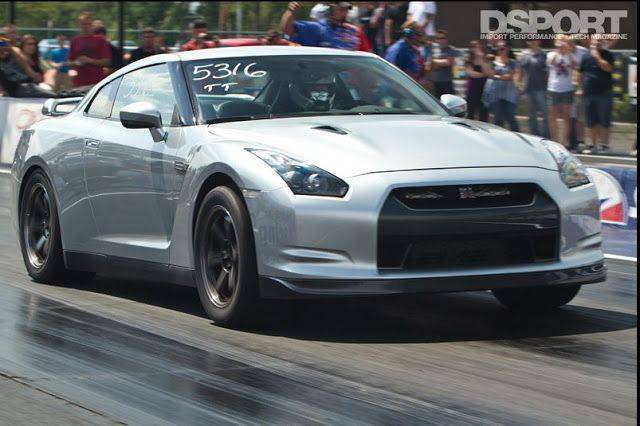 John Shepard is a well known transmission specialist dealing with Nissan GT-Rs and Mitsubishi Evo's. His personal Nissan GT-R which has been in the hands of both Switzer Performance and AMS is capable of doing 0-60 mph in 1.7s. In August 2013, Shepard ran an impressive 8.28s at 172 mph.
6. Jurgen Vallons Nissan GT-R Jun R1 1500hp (United Kingdom)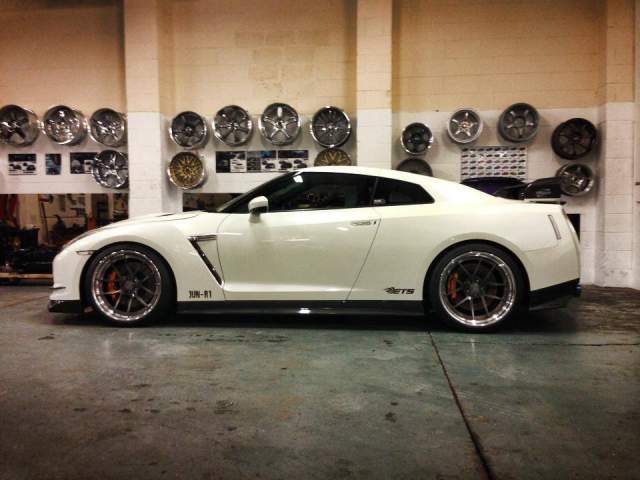 Built by JM-Imports this NIssan GT-R has held several records since the owner started modding it a few years ago. Currently it holds a record for running 8.3s a 1/4 mile.
7. Switzer Performance Nissan GT-R Goliath 1,500+hp (United States/Russia)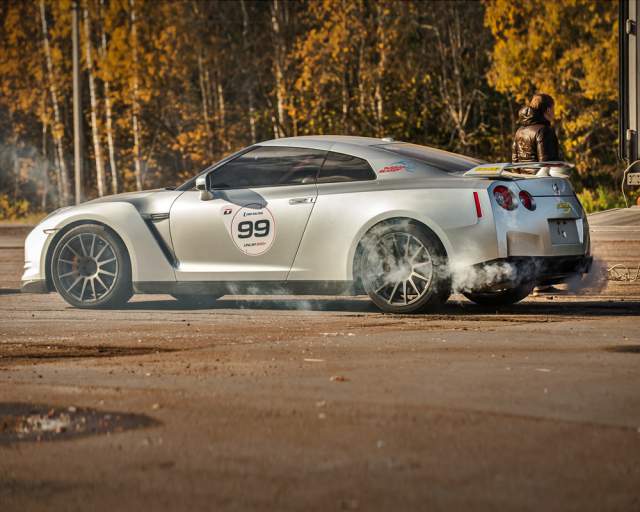 Switzer Performance enjoys records in both the ¼-mile category and the 1-mile category, with the latter set in Russia. The team took Goliath to the Milan dragway in Michigan where they recorded 8.46s a ¼-mile at over 290km/h. Elsewhere, on October 13, 2013, during the Unlim 500+ Training Day, a Switzer Nissan GT-R set a world record for the 1-mile trap speed after crossing the line at 402km/h with an ET of 22.6 seconds.
8. SVM Nissan GT-R Hulk 1,250+ hp (United Kingdom)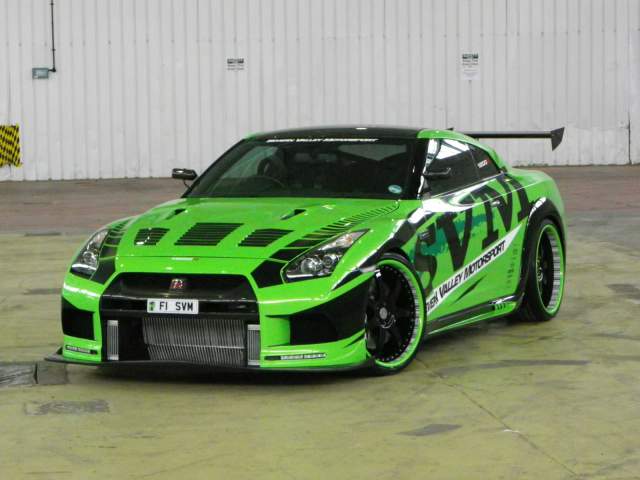 Built by GT-R specialists Savern Valley Motorsport, Hulk set it record back in 2013 after running 8.54s at 170mph in a quarter mile. Its powered by a 4.2 litre SVM HULK Spec Forged Blueprinted Unit and is capable of reaching a top speed of 218mph.
9. SP Engineering Nissan GT-R (United States)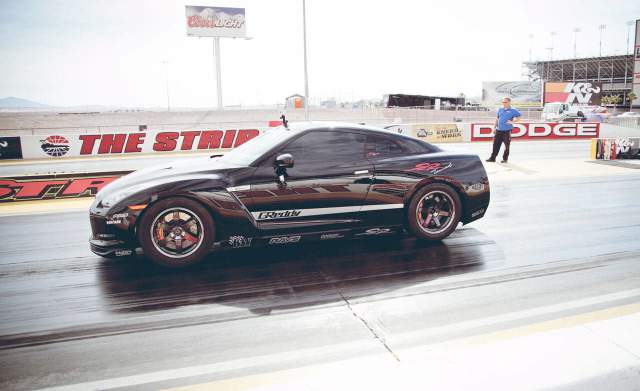 SP Engineering held the ¼-mile record briefly when the fastest Nissan GT-Rs were still running in the 8s. They used a 1177 bhp Nissan GT-R driven by Hing Yim at the Nevada drag strip on March 16, 2012. After several runs Yim set a best time of 8.79s at 268.7km/h beating the previous 8.975s record set by AMS Nissan GT-R.
10. M&S Performance R35 Nissan GTR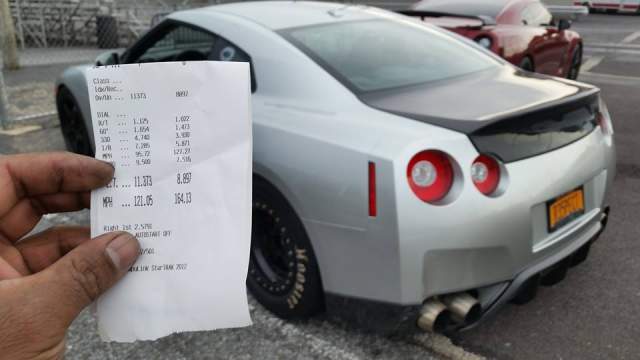 So this is the slowest GT-R on our list. The M&S Performance Nissan GT-R is an avid participant in the Texas drag racing events. They have a personal best of 8.872s in a quarter-mile.
via GTspirit