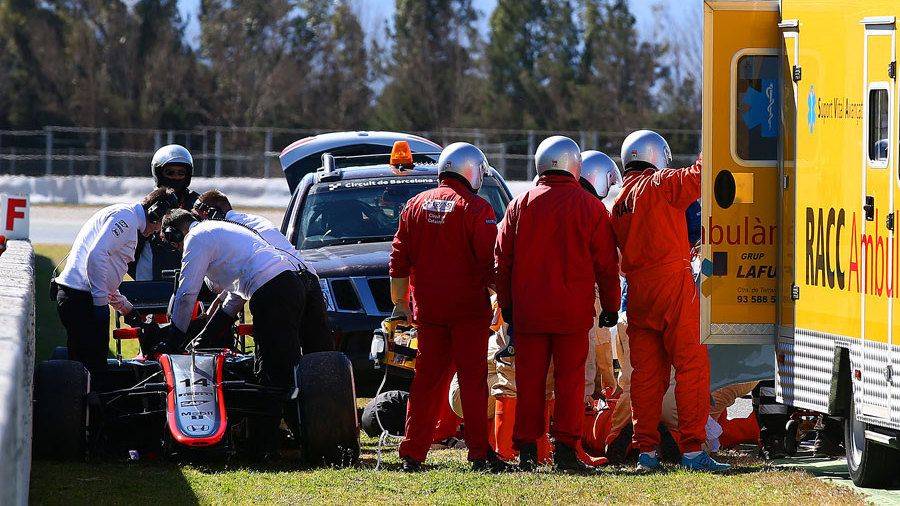 Spanish Formula One ace taken for medical checks after accident in new McLaren-Honda.
Fernando Alonso has been taken by helicopter to Hospital General de Catalunya in Sant Cugat after his high-speed testing crash on the final day in Barcelona.
Alonso crashed his McLaren-Honda on the exit of Turn 3, and came to rest near the wall on the approach to Turn 4. Photos of the crash happening show him running across the grass on the inside of the circuit, with the front wing disintegrating as he presumably clips the wall.
The medical team at the scene reported he was "OK and conscious", but was seen to be lying down next to the side of his car.
Although his car was returned to the pits without any signs of major damage, and photos suggest the car was only missing its front wing, he was immediately transported from the scene to the medical centre by ambulance.
He has now been airlifted to hospital for further medical checks.
Alonso's manager, Luis Garcia Abad has tweeting reassuring news…
Fernando está bien y consciente. Muchas gracias por vuestro interés. Fernando is OK and conscious. Thank you !

— Luis Garcia Abad (@lsgrcbd) February 22, 2015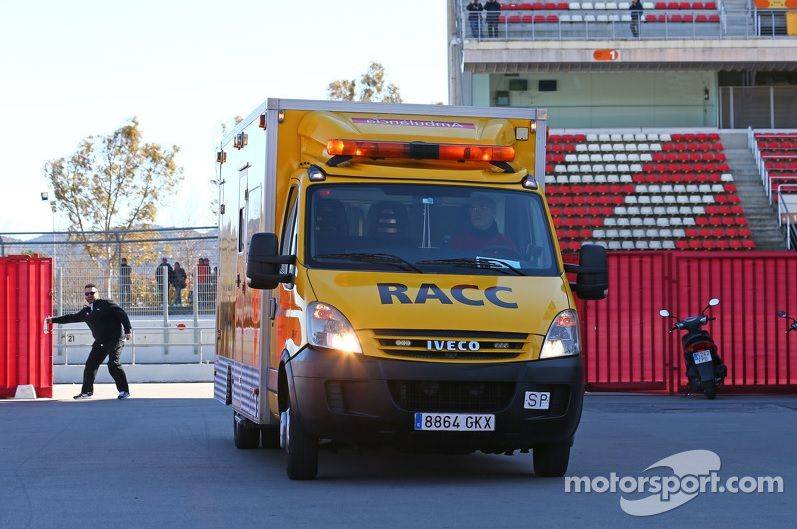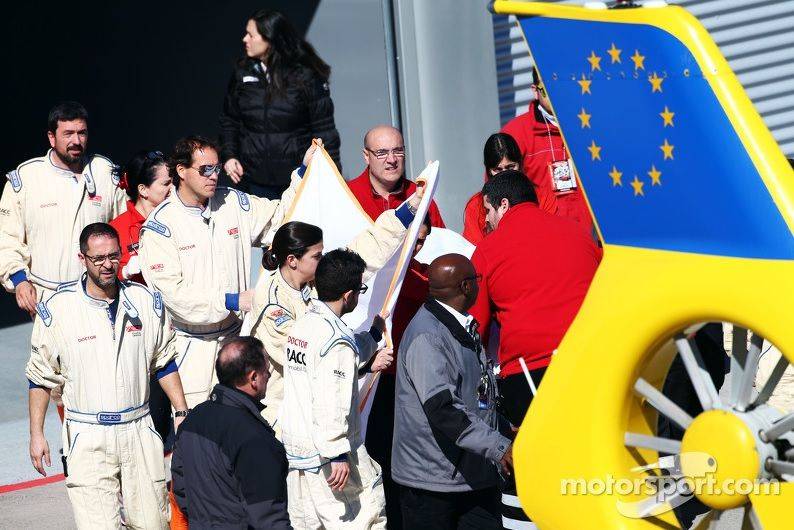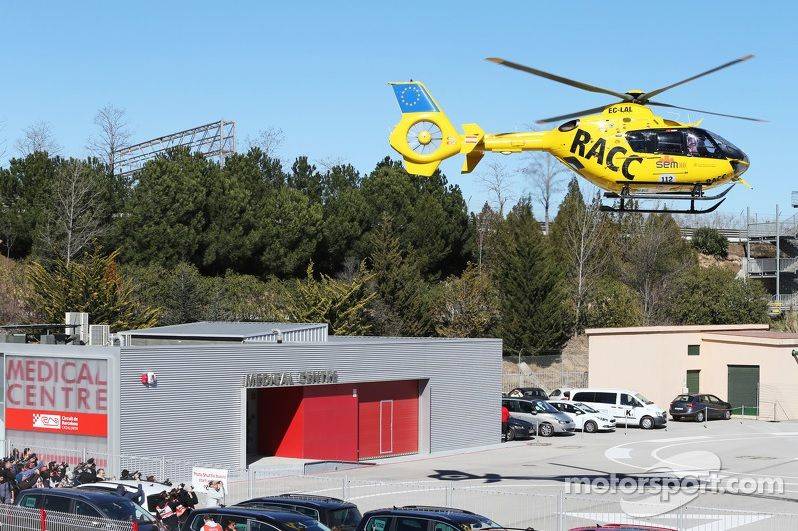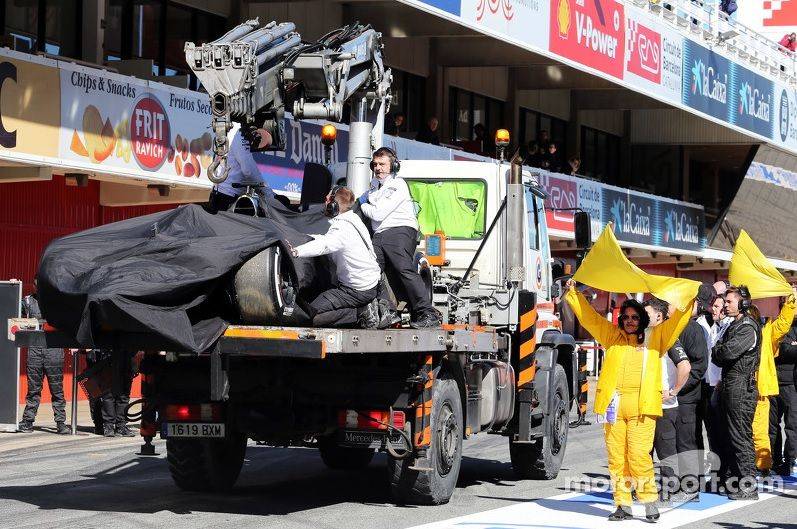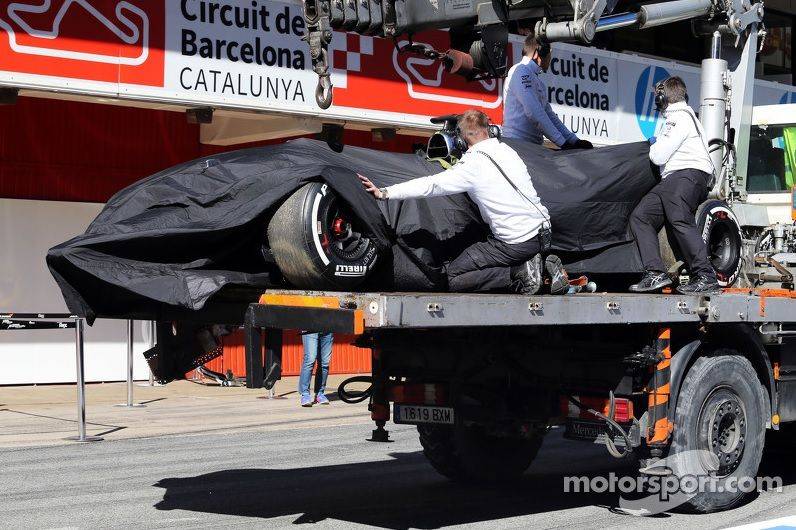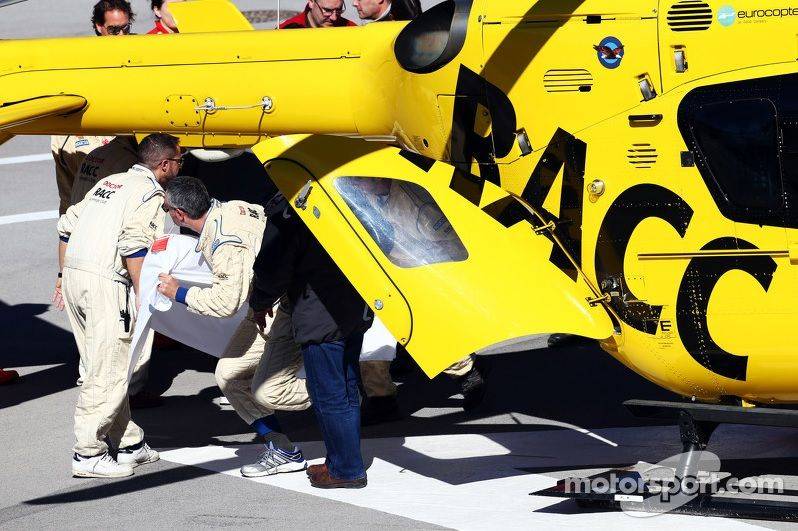 via Motorsport.com