Pagani Huayra BC, because perfection just isn't good enough
The Italian supercar company is known for their borderline obsessive attention to detail, and in all honesty, we commend such behavior, as it has brought us yet another magnificent piece of machinery.
The BC stands Benny Caiola, Horacio Pagani's friend and mentor.
In the power department, the 6 liter AMG twin turbo V12 has been fiddled with, and now produces 789 bhp. Such power is delivered to the rear wheels via a  7 speed Xtrac automated manual transmission with electro-hydraulic actuation and carbon-fiber synchros, and Le Mans prototype-derived tripod drive shafts.
Shift times in the Pagani Huayra BC are down to 75 miliseconds
The improvements don't stop there, as weight reduction seems to be a major focal point in this iteration of the Huayra, for example, the titanium exhaust weighs only 2.9 kilograms, and the upgraded brakes are 9 kg lighter than the old setup. It may not sound like much, but little by little, the symbiosis between all of these tiny details starts yielding unmatched performance. The Pagani Huayra BC BC is 132 kg lighter than the regular Huayra, clocking in at 1218 kg.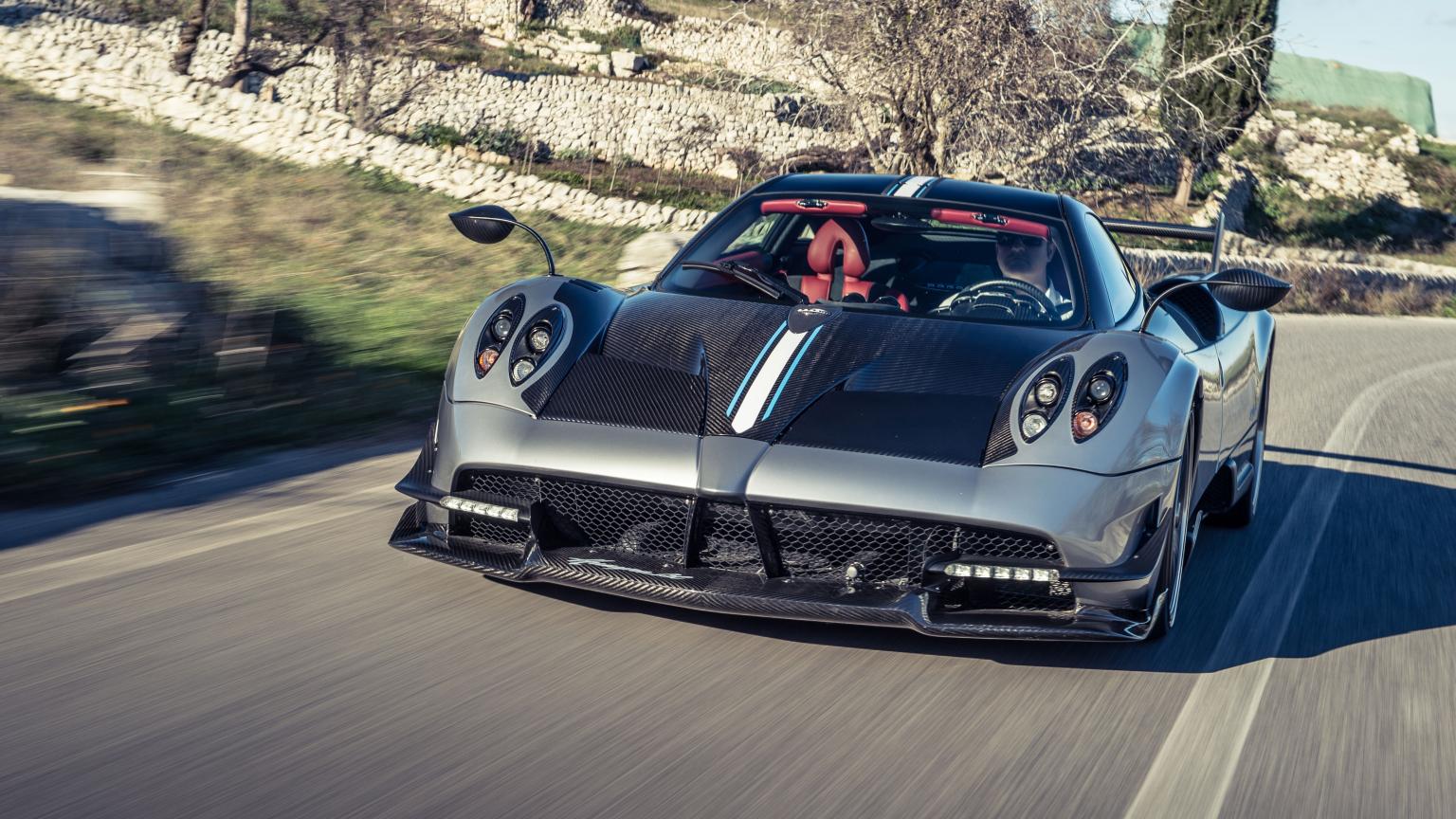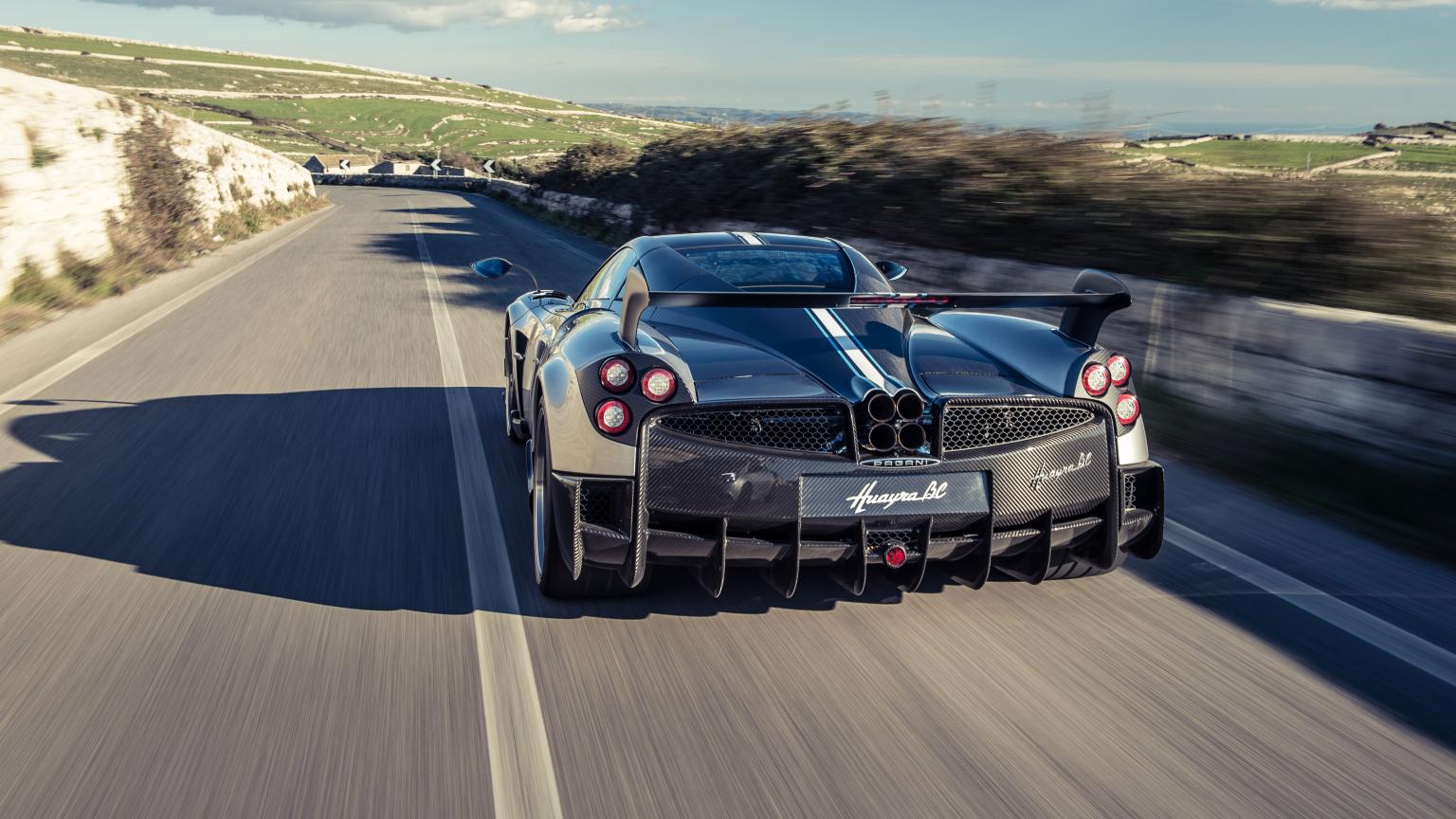 The aerodynamic wizardry in it has been tinkered with as well; each cranny and crevice seems to serve a super complex purpose in terms of airflow management.
A carbon and titanium monocoque with its front and rear frames made out of chromium-vanadium steel tubes makes the Huayra BC as rigid and nimble as it is.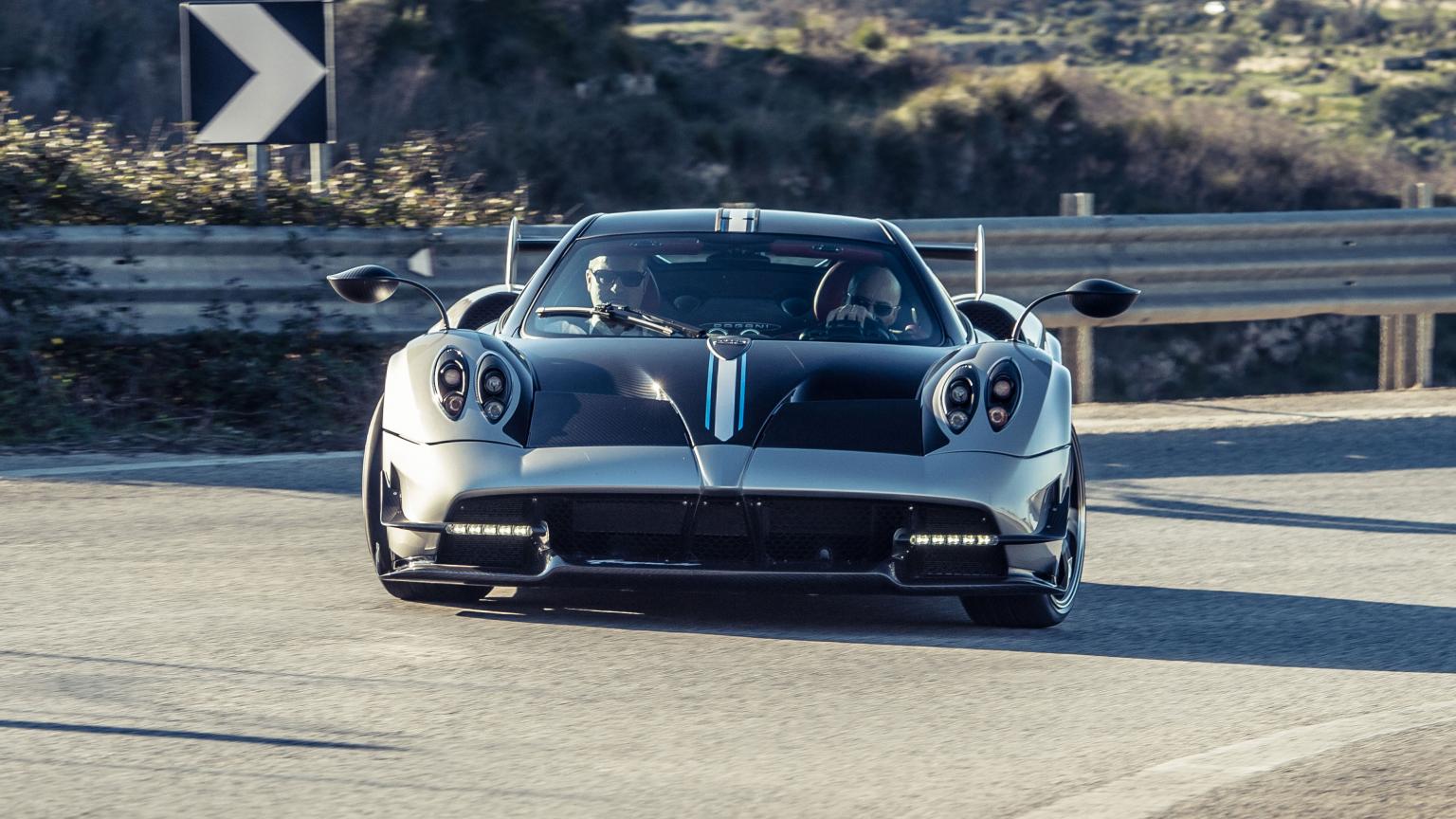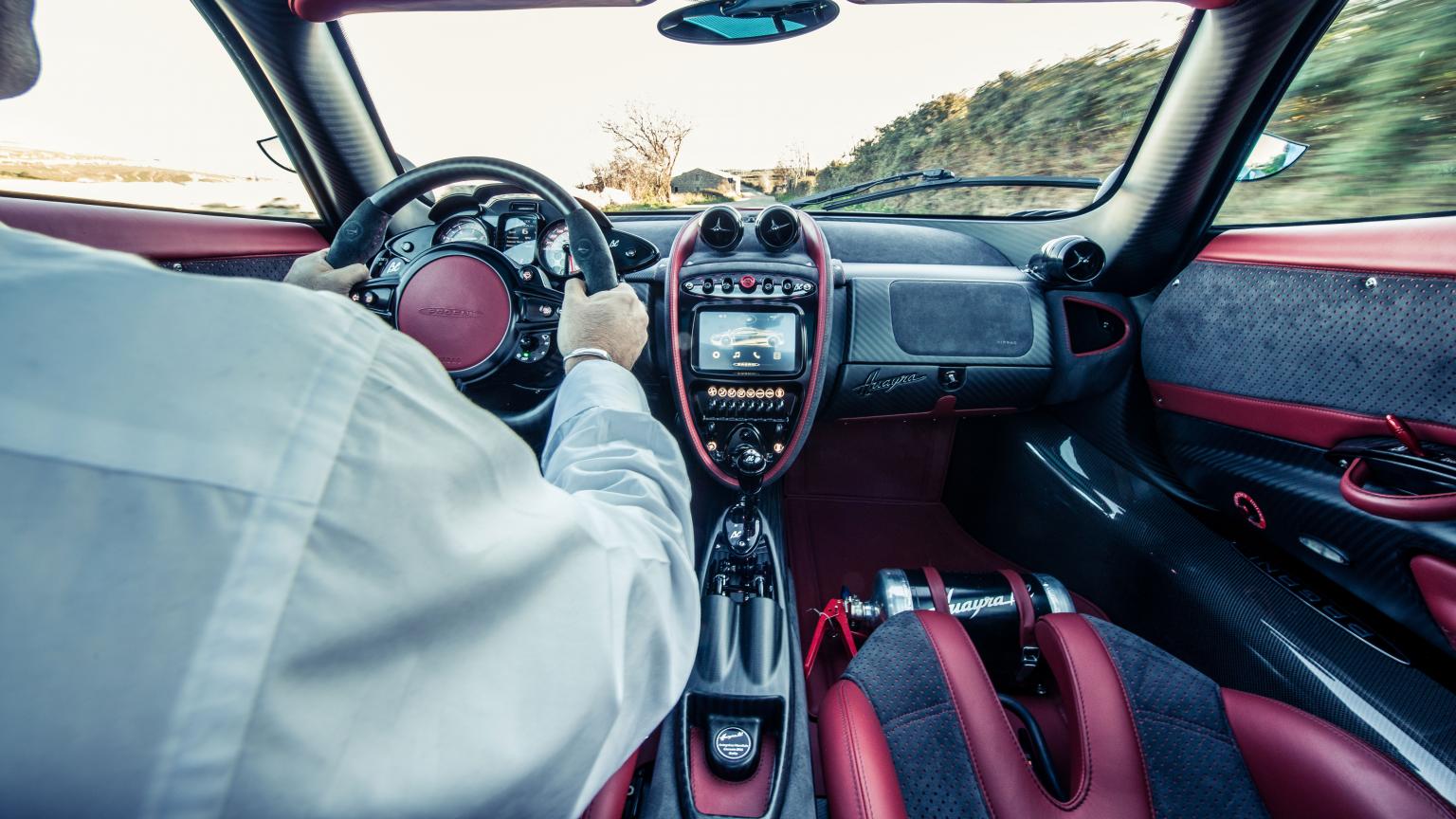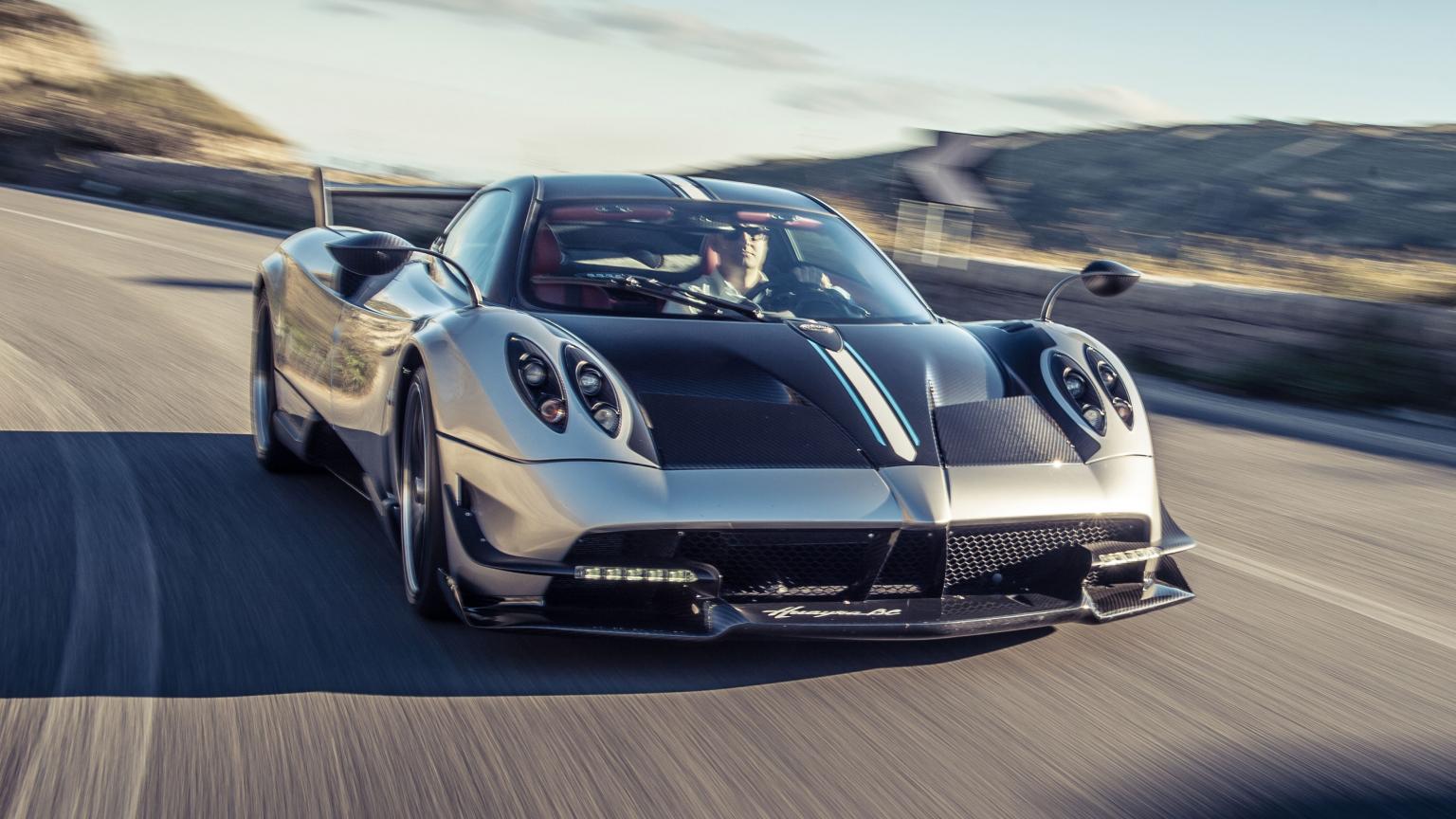 Looking at the shape of it, and its uncompromising raw nature, one is left to wonder, if the mythical Zonda R was the inspiration for the Pagani Huayra BC.