This week we feature Hamzeh's 2006 Ford Crown Victoria
The Crown Vic could be considered the quintessential police car in the United States of America, and usually they are a platform for gearheads to build upon, although this particular build we feature today is as blasphemous as it is awesome.
Brand loyalty is as old as the car industry itself and in many ways it has shaped the way car culture develops and thrives, and just like there are brand loyalists devoted to preserving the purity of their cars, there are those who venture into the field of automotive crossbreeding, sourcing parts from different car makers and adapting them to their vehicles, all in the name of greater performance.
This Frankenstein on four wheels might be a Ford Panther Body, but beneath its bonnet sits a sacrilegious GM LS engine, specifically an LS1 unit sourced from a 2000's Chevrolet Camaro, the eight cylinder powerhouse is connected to a 4L60E transmission. It's worth noting this 2006 Ford Crown Victoria is blessed with the Police Package which means it's fitted with a 3.27 rear end, and it has upgraded suspension components, as well as better brakes.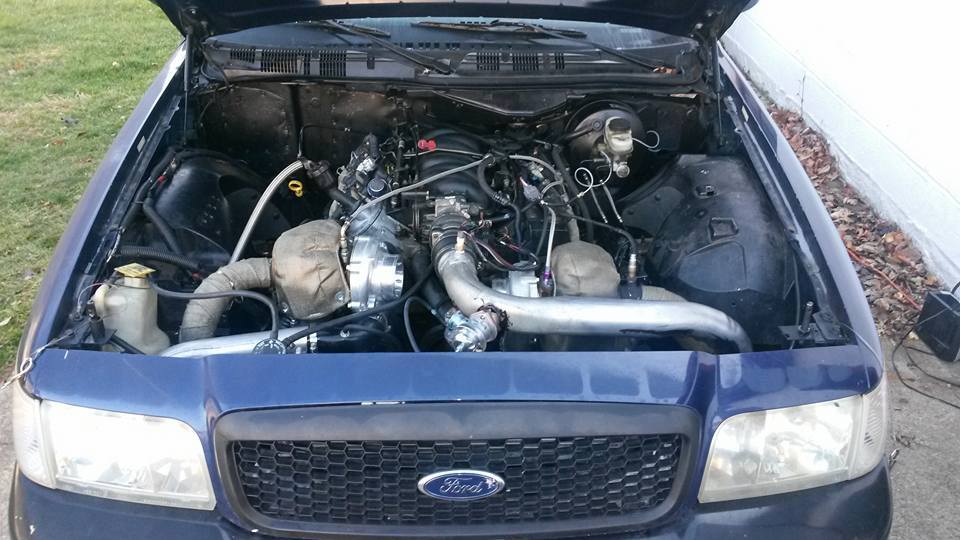 Not content with just an LS engine, the owner has also taken up the task of installing twin GT35 Turbochargers, which are currently running 6 PSI, twin Walbro 255 liter per hour pumps supply the fuel for this beastly engine. This results in 460 horsepower total, but that's just the beginning for his build.
When one looks upon this LS swapped 2006 Ford Crown Victoria, the aesthetic seems to draw from drift missiles and the rat rod ideology, however the level of detail in this build is nothing short of impressive, and the flat black finish says it all, this car means business.
Don't miss This Viper swapped S2000 is sheer insanity on four wheels.
The level of potential here is astounding, and we can't wait to see it run more boost and spew out bigger numbers, after all this 2006 Ford Crown Victoria is chasing performance the American way.