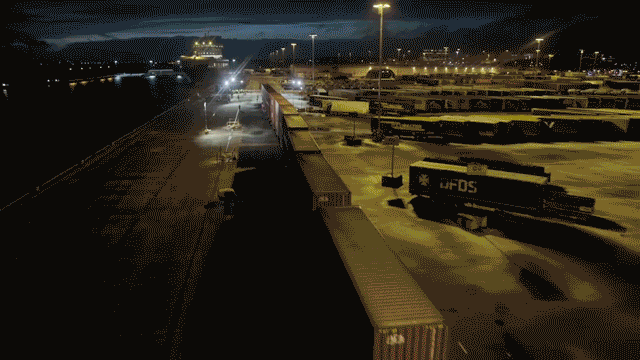 You have to see this Volvo truck pull a 750 tonne road train.
Volvo has done some crazy stunts over the years, but this one has to be one of the most ludicrous. This time the Swedish manufacturer plans to pull 750 tonnes with a single Volvo FH16 featuring the I-Shift system with crawler gears. Behind the wheel of this behemoth is the world's strongest man, Magnus Samuelsson, and trucking journalist Brian Weatherley joins him in the in the driver's cab.
Will the FH16 be able to pull this gigantic double decked road train?
Grab your popcorn and find out in the video below.
Also don't miss One of the Most Insane Vehicle Stunts with a Semi-Truck Jumping over Formula 1 Race Car!

volvo truck pull