The McLaren 650S successor? The McLaren 650S has been around since 2014, but it was based from the 12C model so technically a bit longer, and that means that it needs a replacement.
A source inside the company confirmed that the images are definitely a McLaren.
It isn't the successor of the P1 that's for sure, it lacks the P1 looks. This car is supposed to be the 650S successor and it is called the P14. McLaren's CEO confirmed that the company will use the much loved twin-turbo V8, and that the car will be a hell lot faster than the 650S. Some spies that saw it in person got some interesting info:
McLaren 650S successor
Clearly visible from the undisguised prototype snapped in Spain are radical active aerodynamics, which have been designed into the car from first principles. Ultra-powerful LED lights will enable the P14 to shift to this completely new front-end graphic and the cabin has been completely rethought, with an intuitive control system.
A lot of people didn't like the McLaren look, maybe it was shaped like that because of the aerodynamics but sill, the front looked like a fish but with the successor that has been fixed, and the back doesn't look bad either. The tailpipes look a bit different but maybe McLaren will fix that too, before the final product is out. All in all the car looks great.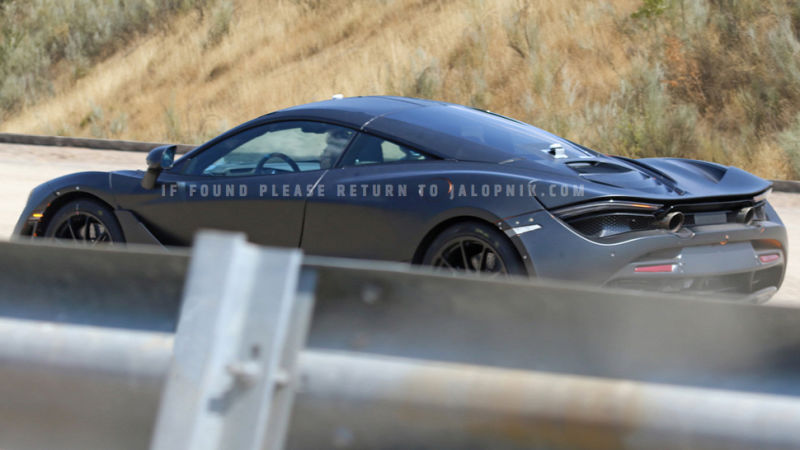 McLaren 650S successor