For just $25 you can get a freshly re-manufactured M35A2 multifuel diesel engine. The engine is complete and has all the accessories like the clutch, belts etc. For someone building or restoring a Deuce and a half this might be a great deal. We know they migh not offer high horsepower but one thing is for sure they are reliable. While we have heard of some breaking on the M35A2 trucks they are usually simple wearable stuff, rarely would it be a major component. Even if ti needs small changes we are pretty sure that this bad boy would be good to run for another 100.000 hours or whatever they are rated for. Anyway here's what the seller says about the engine:
Here is what the seller has to say about it: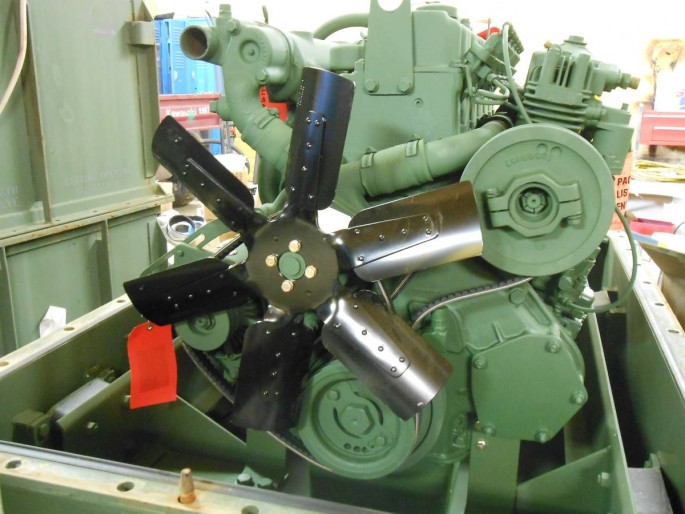 LDT 465-1D multifuel 6 cylinder turbo charged engine depot re-manufactured. Original Continental multifuel. Replace your worn out M35A2 deuce and a half engine or up grade your M35A1.
The engine is in its original shipping and storage container. All engine accessories are included with the engine such as 60 amp alternator, air compressor, starter, fan, fan belts, clutch, pressure plate, throw out bearing, and transmission adapter plate. The engines' FDC has been bypassed so it can only run on diesel until it is reconnected. There is a dyno sheet attached to the engine so you know the engine has been test run. I will separate the engine components if someone needs just parts. I can also greatly discount the price if you just want the long block. Delivery can be arranged within 100 miles of 92083. Loading is available.
Call or Text (760) 271-7681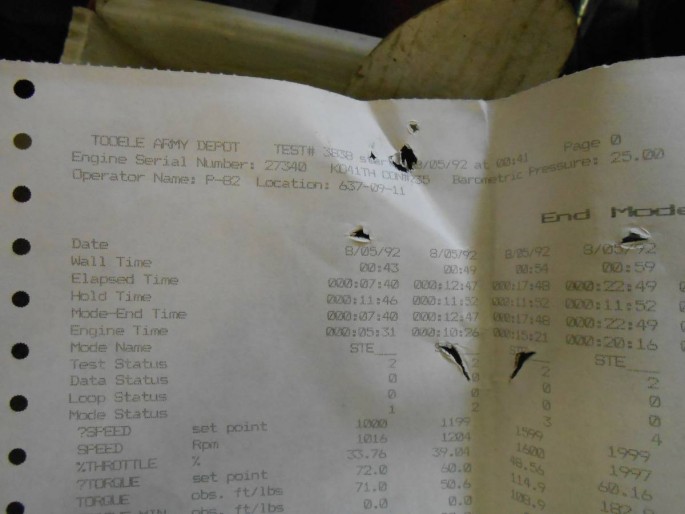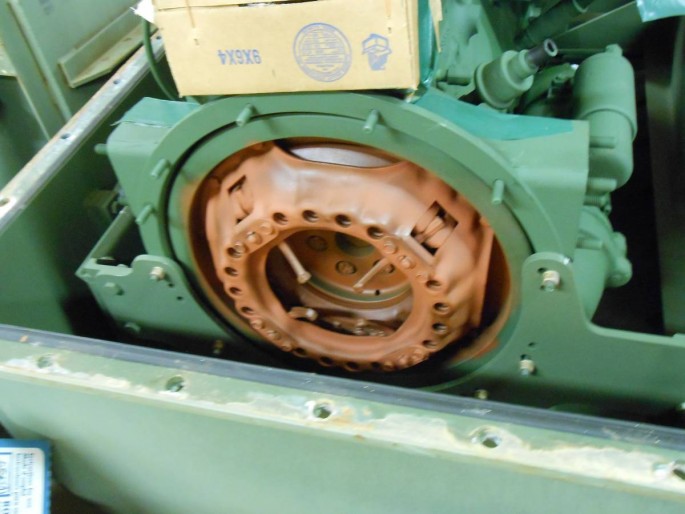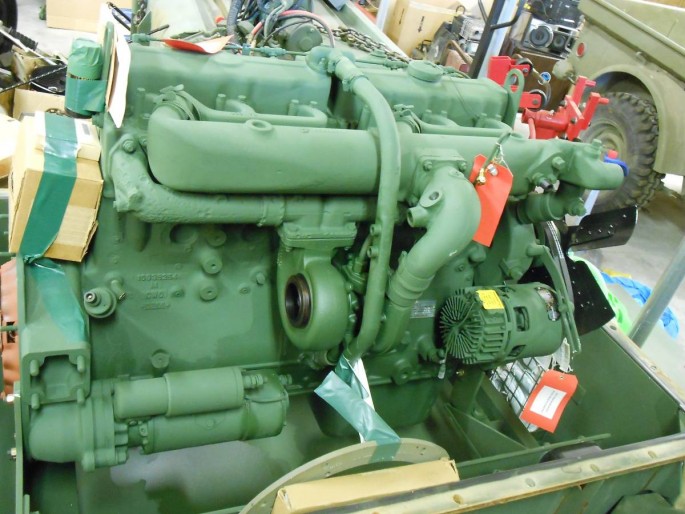 Source: BangShift