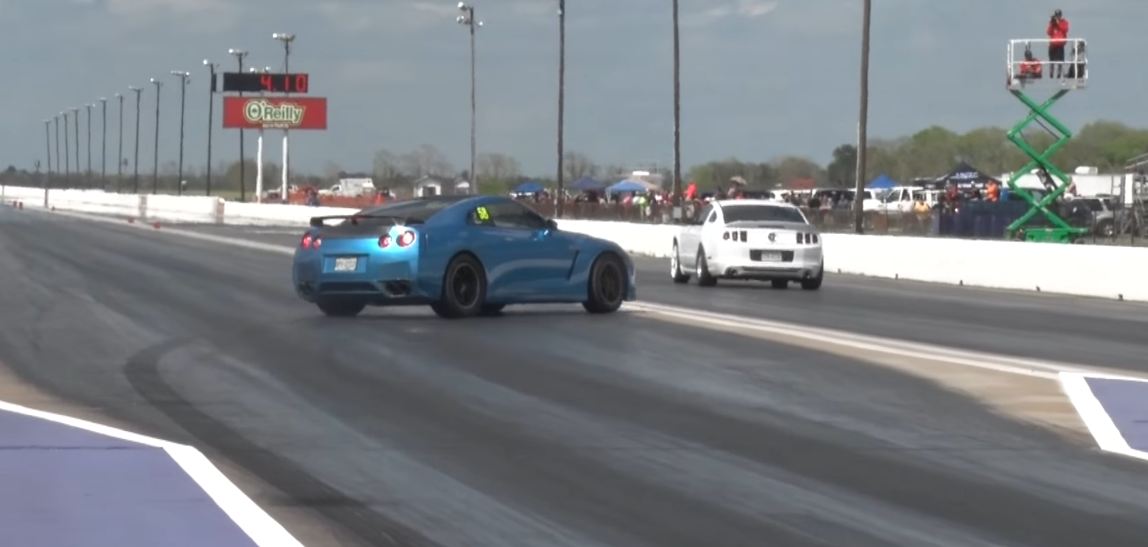 The Nissan GTR is really a car out of this world, not because of the technology that it houses, but because of the reliability that the GTR engine offers.
It can really take a lot of mods and still work like nothings going on, and GTRs are know to be tuned to extreme powers.
Most of them used to win drag competitions, which brings us to this video. Even though kind of funny and ironic, the opponent of this GTR is a Ford Mustang, we say ironic because it's the GTR that almost crashed in this video, and not the Mustang, thankfully not crashing into a crowd of people though. Anyway, this is what happens when the engine is tuned to the roof, and the tires can't keep traction. Without keeping you any longer, watch the video guys, and nice work Mustang, keeping it steady I see.
Nissan GTR