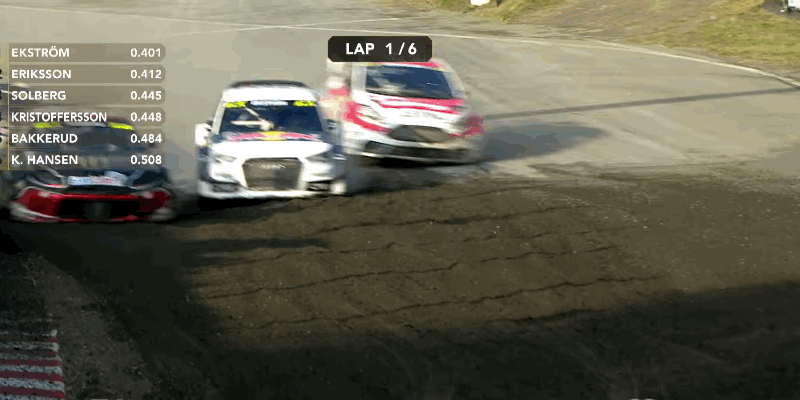 Is this the coolest overtake ever?
We thought we've seen everything, but this overtake seriously came out of nothing.
This guy has balls of steel, literally. Kevin Eriksson is the name of the driver, and this crazy takeover was performed in last weekend's World Rallycross race, in Germany. We see Eriksson go wide on the first turn, then we see him pass everyone with a drift move that literally came out of nothing.
Surprisingly for everybody, this move gave him a huge advantage by winning so the race, and his first Rallycross victory. Watch the video and give us your thoughts. Was this a well planed move, or was it more of a oversteer correction that turned in the favor of Eriksson.
coolest overtake