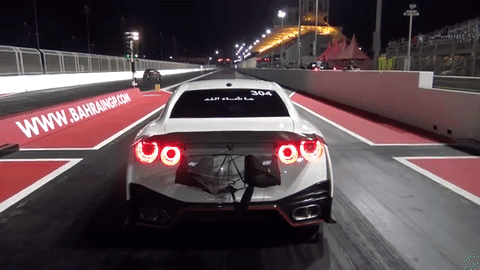 EKanooRacing's T1 R35 GTR just killing it over in Bahrain!
First outing of the year and they already reset the world record! Another Stage 6 GT1R long block taking some serious abuse!
We don't know the set up of the car yet, but the car made a personal best with 60 feet in just 1.208 seconds. The team says that they have been working overtime on this new set up for the car, and that they're just scratching the surface with it. The car reset its own world record with a 7.168 at 209 run and judging by the looks of things, the car can do even better and maybe reach the 6 second area. We'll just wait and see what the guys over at EKanooRacing will be able to do with this new set up.
EKanooRacing's T1 R35 GTR