The rumors are true, McLaren will build a three seat Hypercar.
Well it was meant to happen, it also should come as no surprise because rumor doesn't spread out of thin air, or better put, people don't spread rumors where there's no truth.
Anyway, everybody remembers the McLaren F1, the fastest three seat Supercar/ Hypercar ever created before the Bugatti came out. It was produced in the 1990s, and only 106 models were ever built, and for those that don't know, it had 3 seats. Well McLaren has decided to build a three seat Hypercar again, and we have a feeling that this one will be absolutely bonkers. The company said that McLaren Special Operations division (MSO) is developing a new 3 seat car that's called, the BP23, BP2 stands for Bespoke Project 2, and the number 3 stands for 3 seats, and just like the F1, there will be only 106 models built and they're all sold out. As we said, the car is currently on development and won't be produced till 2019. Even though specs aren't announced yet, McLaren says that it will be one of the most powerful cars ever made, and also they are calling the three seat Hypercar the Hyper GT, since it's going to be a hybrid and it will also be comfortable for long trips, but still perform like a McLaren does. McLaren also says that the car will have dihedral doors that will extend into the roof, and it makes sense, since the car is going to be a three seat car. The passengers and the driver will have easier access inside the car. It might need 3 more year to make it into production, but we're excited already. Hope this 3 years go by fast.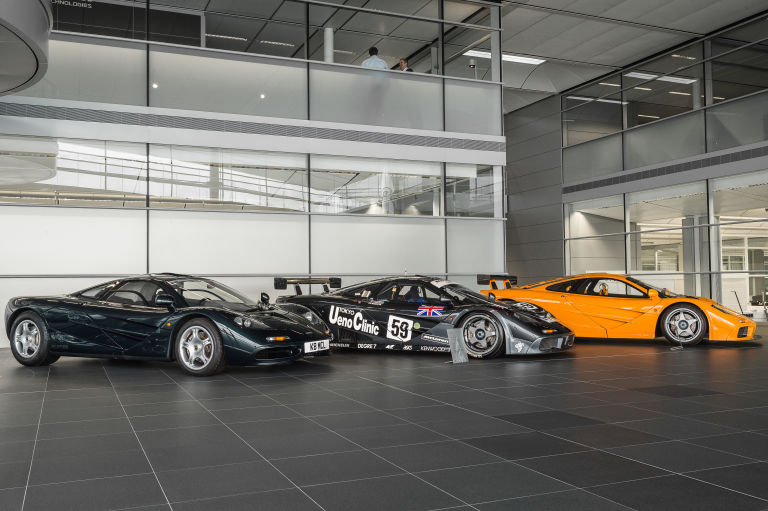 three seat Hypercar