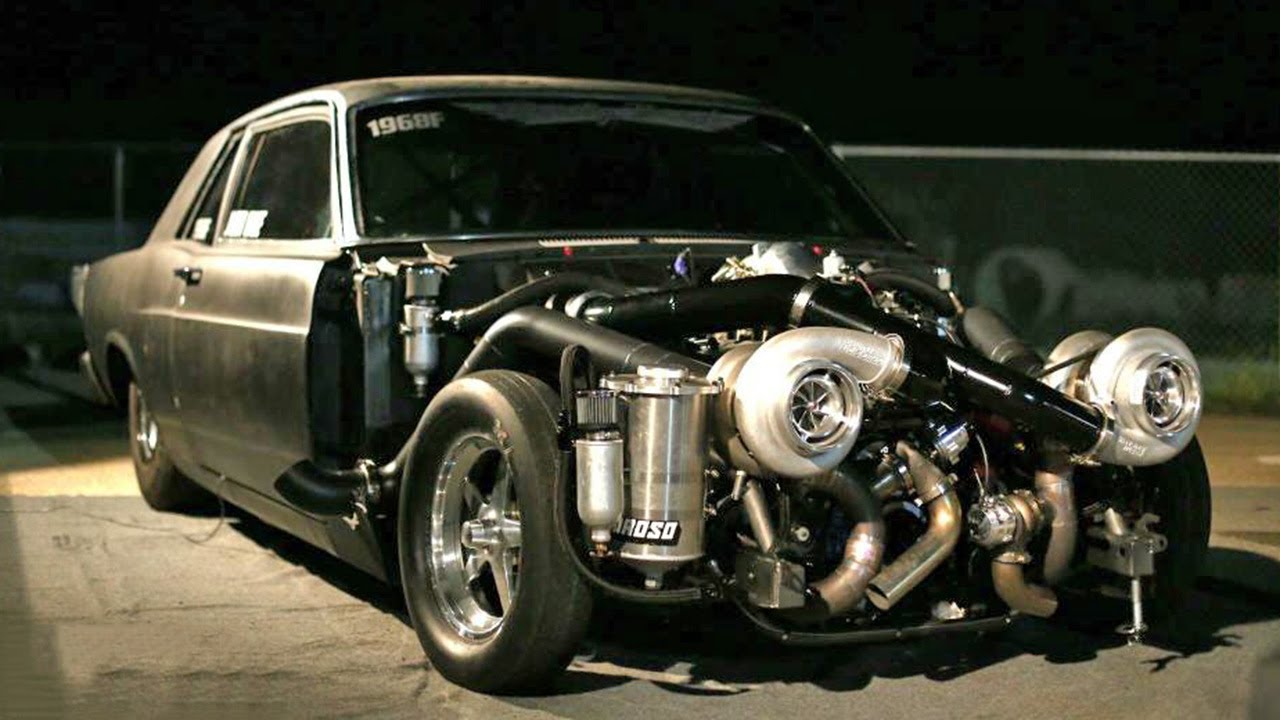 Now that's what we call ''bad to the bone'' !
It's unbelievable this monstrous '68 Ford Falcon known as the dirty bird can produce 2,600 horsepower. Massive power, huh?
This real machine features 275 drag radials with 2600 horsepower,449 cubic inch Small Block Ford engine (which makes the difference in this car) and 88mm Turbos.Its packed with all the necessary equipment's to be scary enough in the track !
Would you wanna see this machine breathing?
Furthermore we suggest to watch the video and feel free to share with us your opinion\
Enjoy it!