Say hello to the worlds first 6 second GTR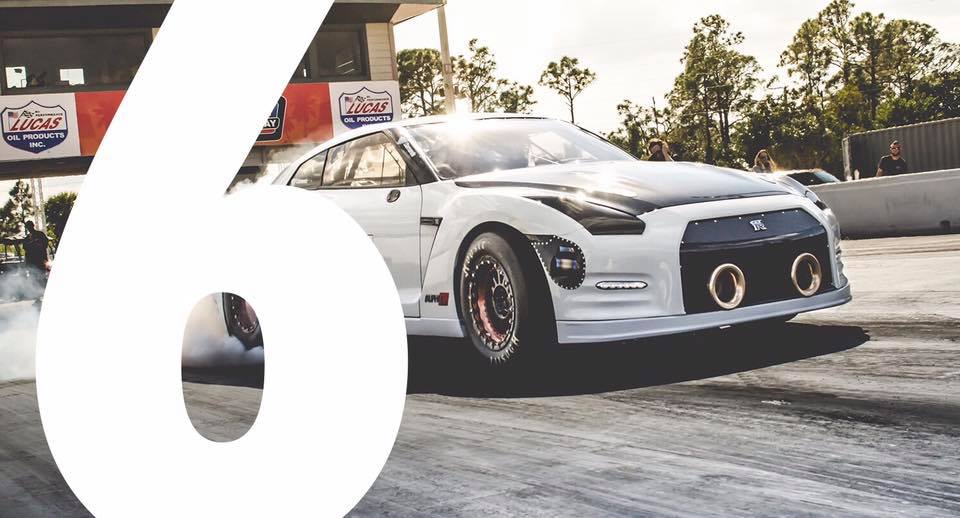 We knew this was coming the day the new GT-R records were set, and AMS never fails to surprise everybody. It wasn't much of a surprise to be honest, as Gidi has always proved himself to be the top dog in the drag race competitions.
He and his team have always been the first setting new records to break with their Alpha Omega and Alpha G GT-R, and this time it was no different. Even though the competition was there and even though a lot of issues with the engine came up, Gidi and his team did not give up and at the end team work won the competition, and the Alpha G is now the first GT-R to do a standing 1/4 mile in the 6 second range. What's even more interesting about the Alpha G, is that Gidi was having trouble with the engine all week, and Gidi's team ended up changing the third engine on the 6 second gtr before it broke into the record territory. To be more specific, the team worked 11 hours straight one night before the big day. Yes, they worked 11 hours non stop to make sure that the car had no more problems the next day, which would be the big day for the boys and the Alpha G 6 second gtr, and as you can see, hard work, dedication, and persistence are key components if you want to be successful in everything you do. Well done AMS, a well deserved victory.