Ferrari have just revealed their new, hardcore variant of the F12 Berlinetta, named the F12 TDF.
The Ferrari F12 TDF features the same naturally aspirated 6.3 litre V12 as the Berlinetta, with a power increase to 769bhp over the Berlinetta's mere 731. This means its 0-62mph time is reduced to 2.9 seconds, and a top speed of over 211mph.
The TDF also features the brakes from the LaFerrari, and, interestingly, a new 'Virtual Short Wheelbase' rear-wheel steer system has been employed to counteract understeer. 110kg has been dropped from the F12, thanks to a redesigned body, incorporating even more carbon fibre than before.
Only 799 examples of the TDF will be produced (take this with a pinch of salt), and the price is expected to be around £275,000-300,000 with options.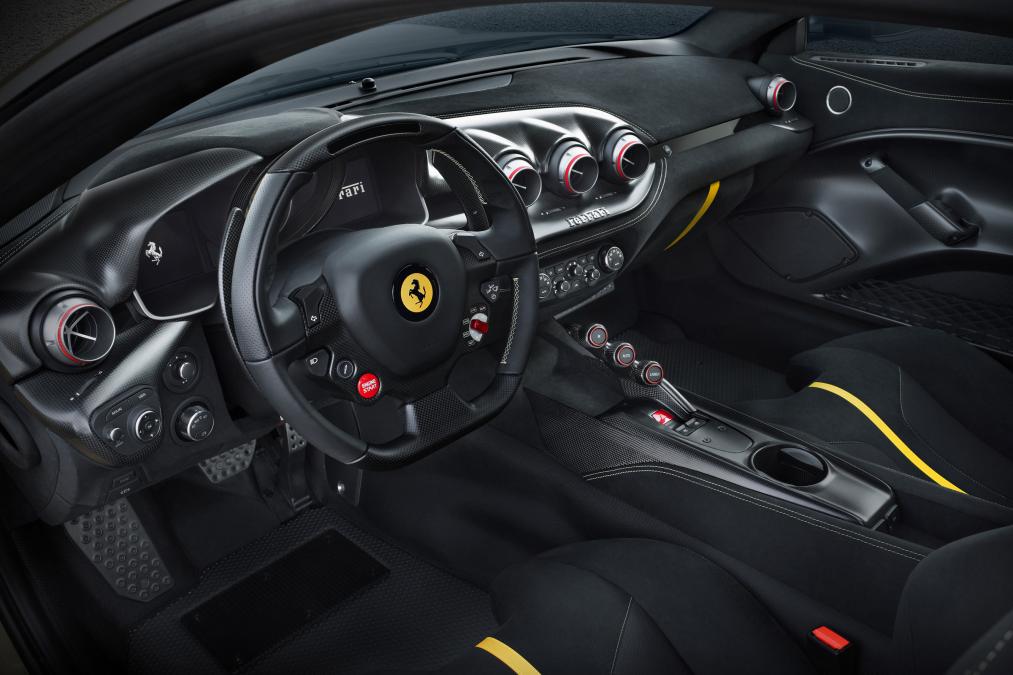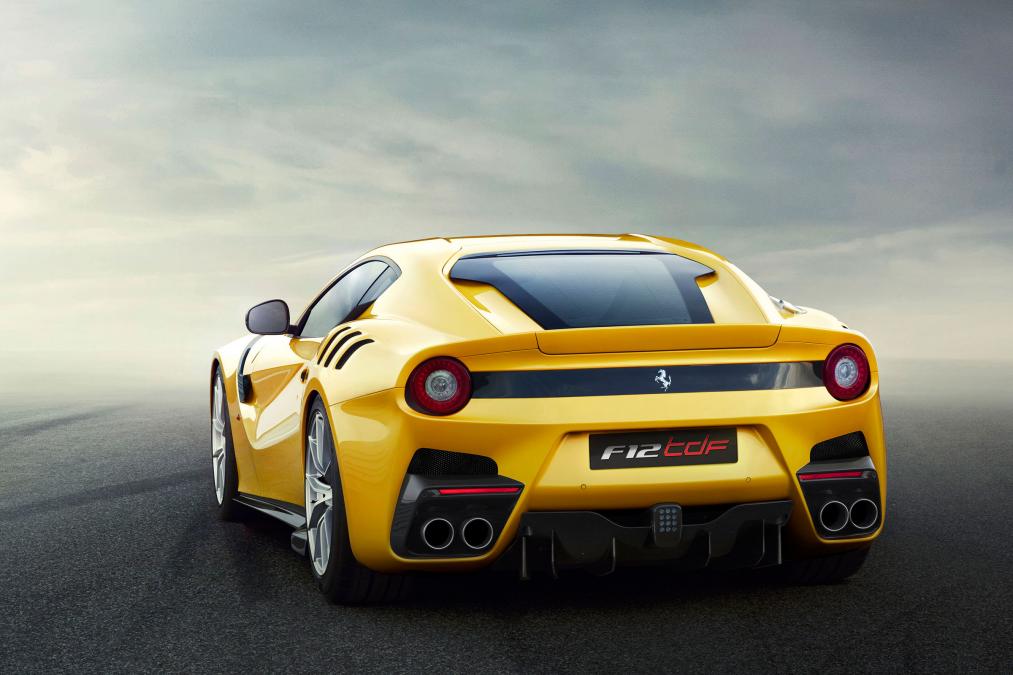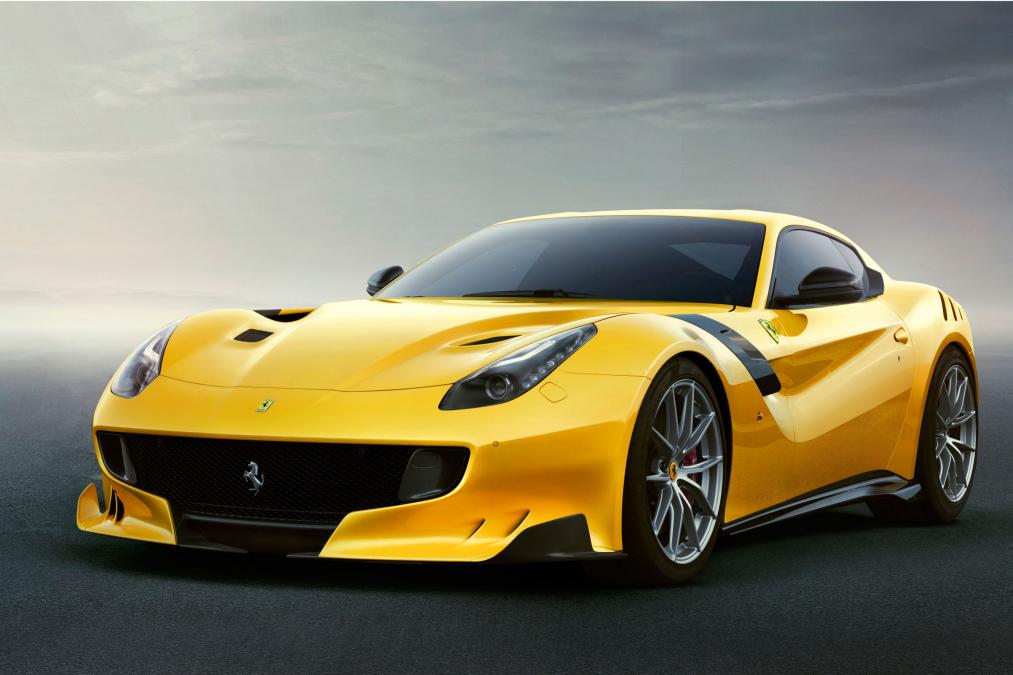 via TheSupercarKids