We recently got our first look at the US bound 10th generation Honda Civic earlier this month.
It's been updated with an attractive, fresh look, all kinds of modern technological wizardry and a 1.5l turbo-charged engine standard. However, this Civic is not the car enthusiasts are looking forward to. That car, is the 10th generation Civic Type R. North American's weren't offered the Nurburgring demolishing European Type R, though mercifully, Honda is finally bringing the Type R badge back to North America for the first time in decades.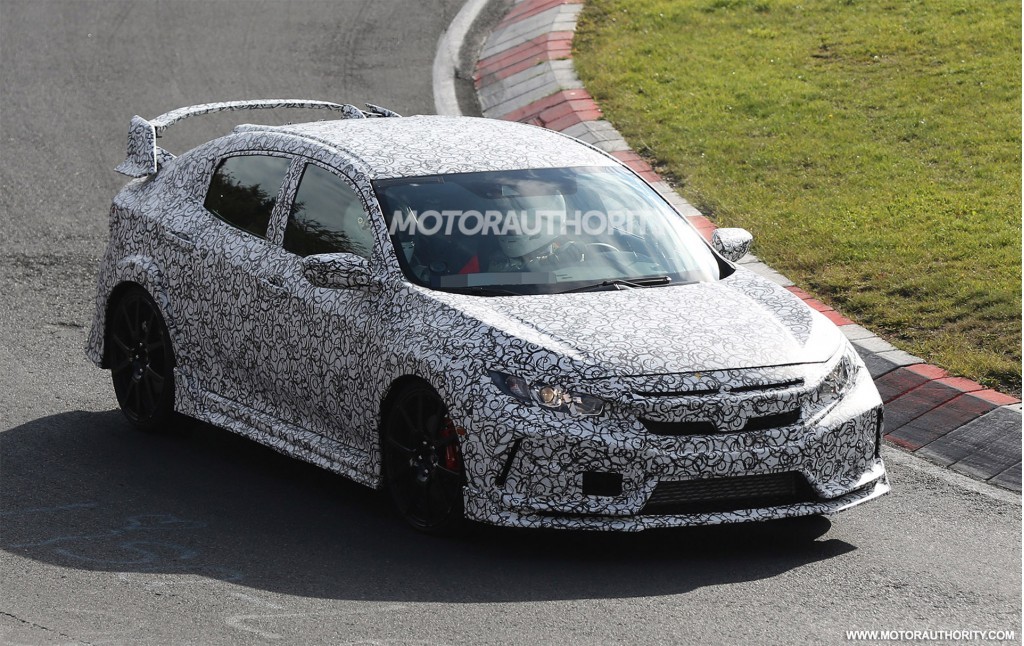 The prototype pictures featured here show the 10th generation Civic hatchback lathered in camouflage. It's worth pointing out the addition of the front lip, side skirts, and modified rear wheel flares. What's more exciting is the three-pipe rear exhaust. Wheels appear to be 19"s and we've been told to expect four-piston Brembo brakes with 13.7-inch rotors up front.
Honda is supposedly going to be bringing over the turbocharged, VTEC infused 2.0 liter four-cylinder seen in the Euro-spec Type R. We can therefore expect 305hp and 295lb-ft of torque being sent straight to the front wheels through a six speed manual transmission.