This time on GT Speed, we feature Greg's RZ M4 BMW.
The stock BMW M4 in itself is already one of the most impressive performance cars of this decade, so it makes for the perfect platform to build a machine tailored to the owner's wants and whims, with uncompromising performance and unmatched styling.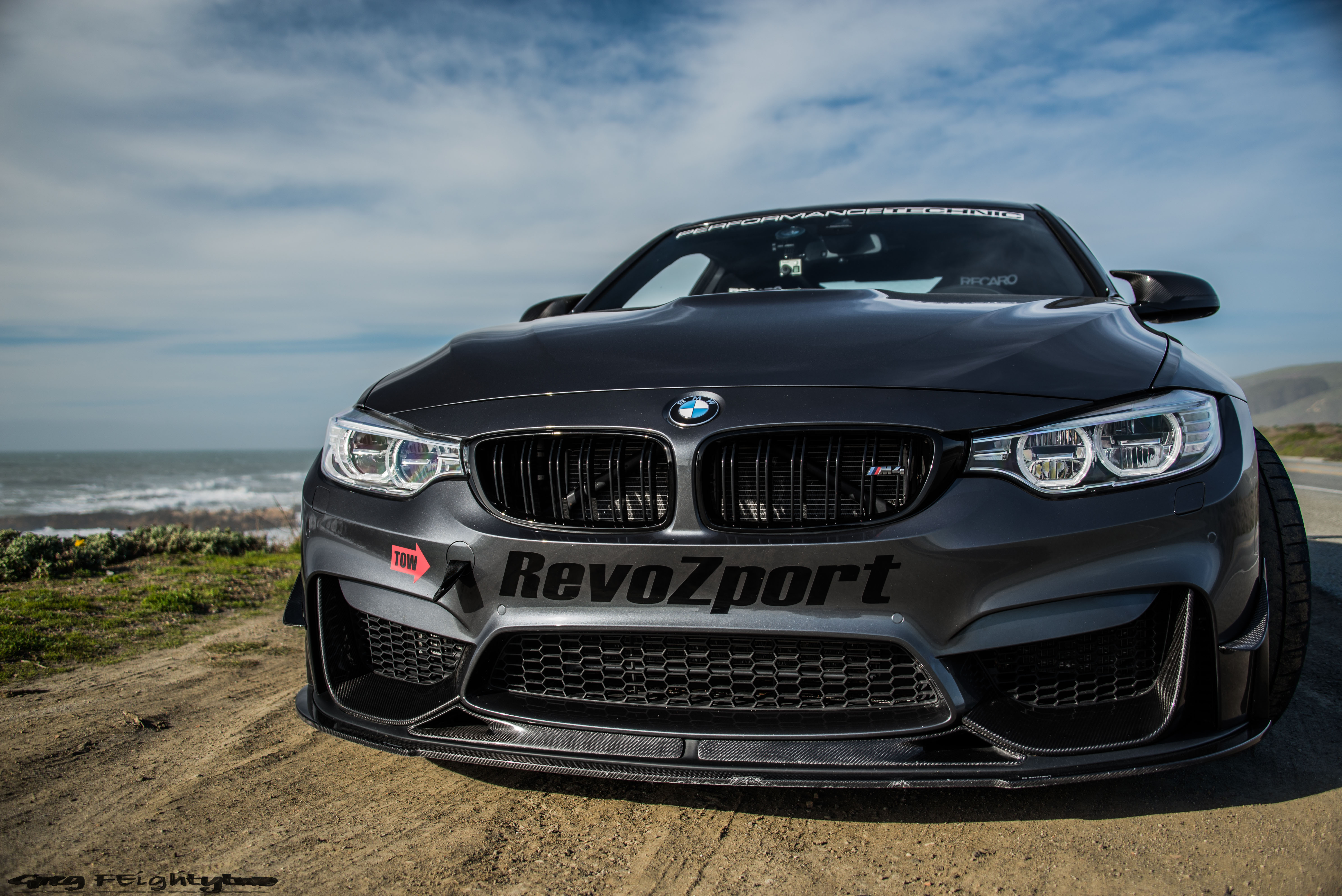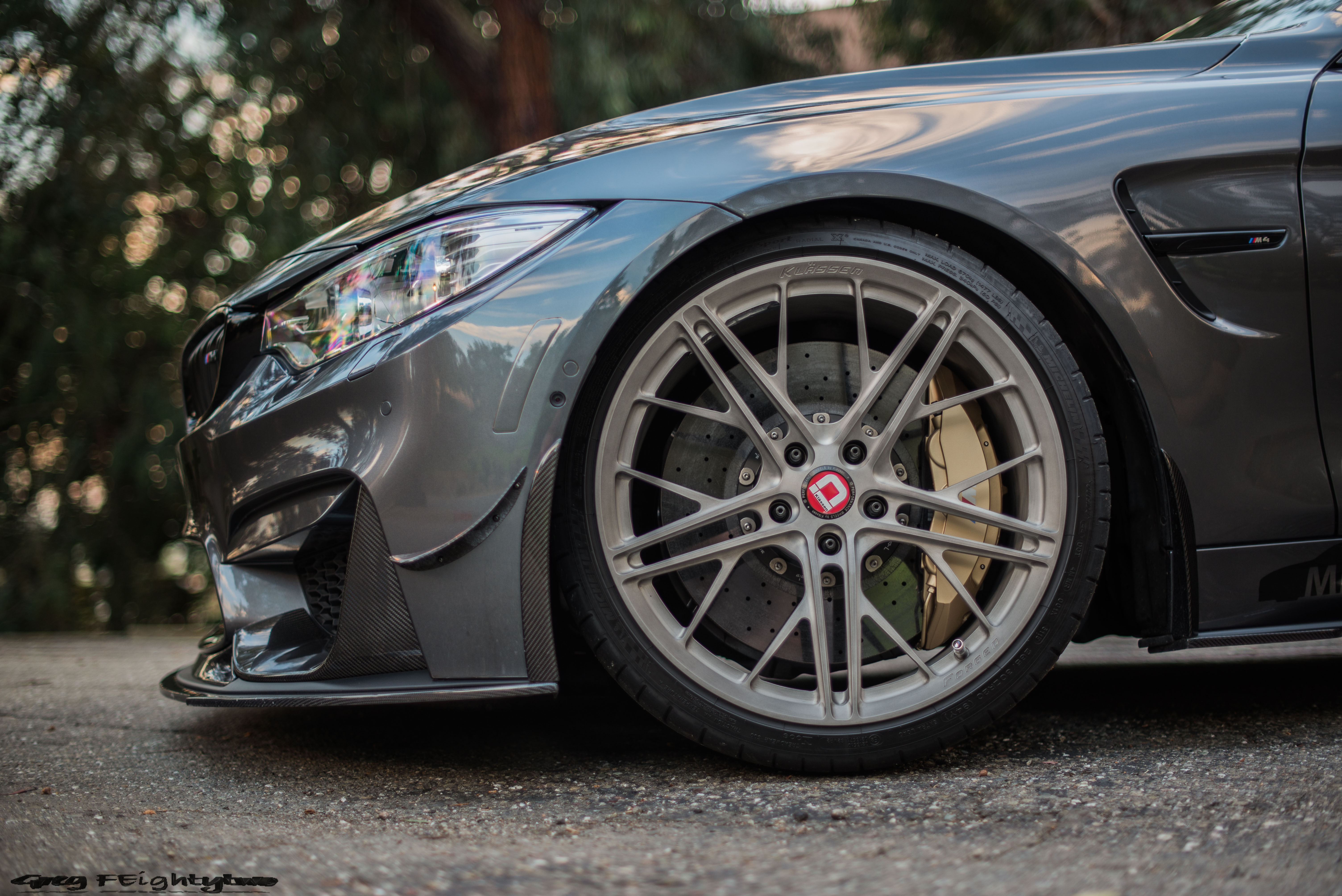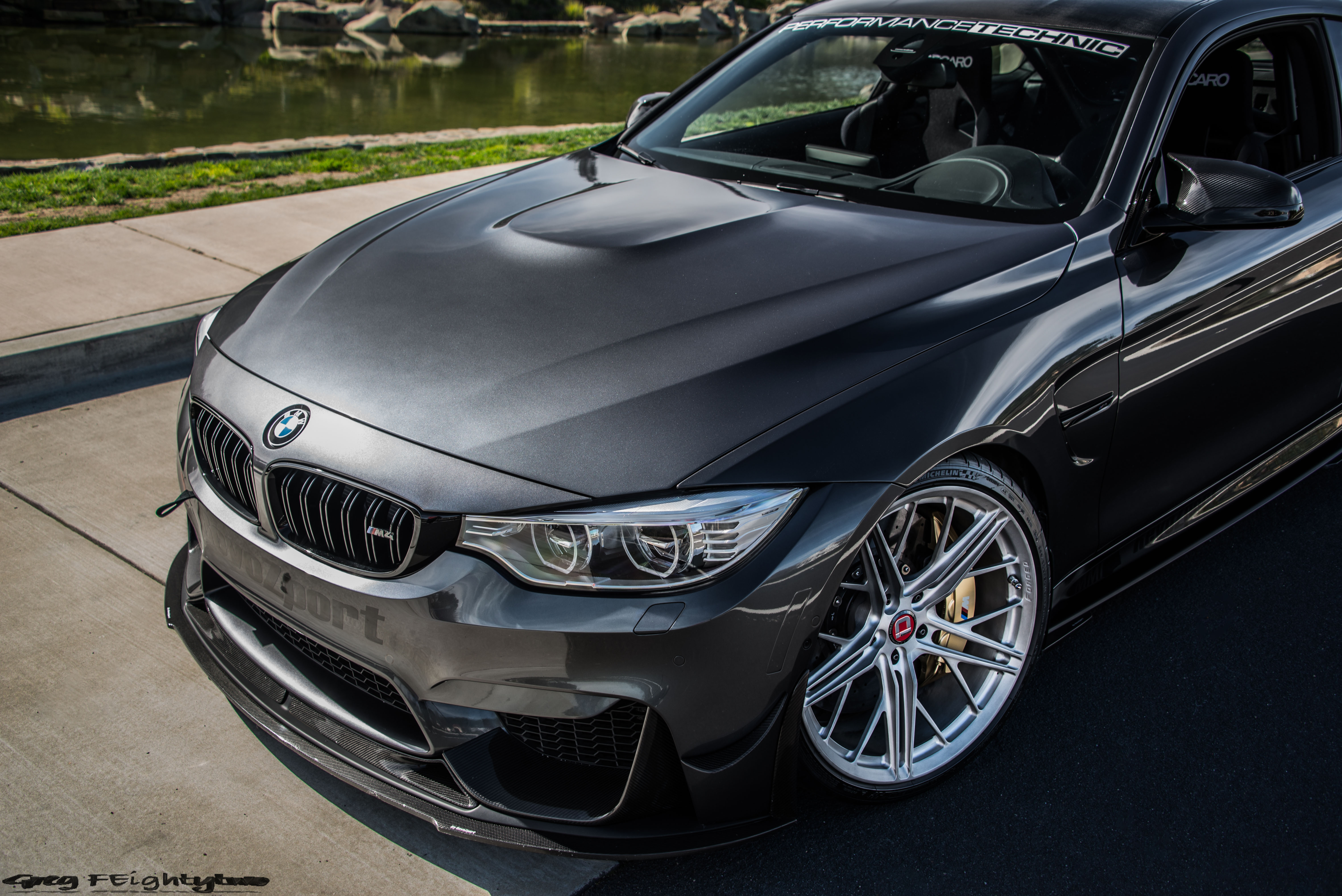 Greg's particular bimmer is not only a performance oriented build, it's also one of the best looking cars we have featured on GT Speed.
This RZ M4 by REVOZPORT has the Dinan Engineering S1 Package, which includes a software tune, a free flowing stainless steel exhaust system, a beautifully crafted carbon fiber cold air intake, and adjustable coil-overs . Speaking of suspension, this car sits on gigantic M53R Klässen ID Wheels and has TC Kline Racing camber plates installed.
Built by Performance Technic, Greg's M Four outputs 530 horsepower and 504 lb-ft of torque, and those figures elicit the need some aerodynamic wizardry to keep the M4 glued to the road. The aero package comes from REVOZPORT which adds a front lip, side extensions, tastefully enlarged front and rear fenders, an adjustable GT wing, and a two-element rear diffuser with bumper skirts. It's worth noting that even with an aftermarket bodykit, the subtle aesthetic modifications combined with the outrageously dark color scheme, it exudes graceful aggressiveness, as if this BMW wore a tuxedo while expertly wielding a Katana.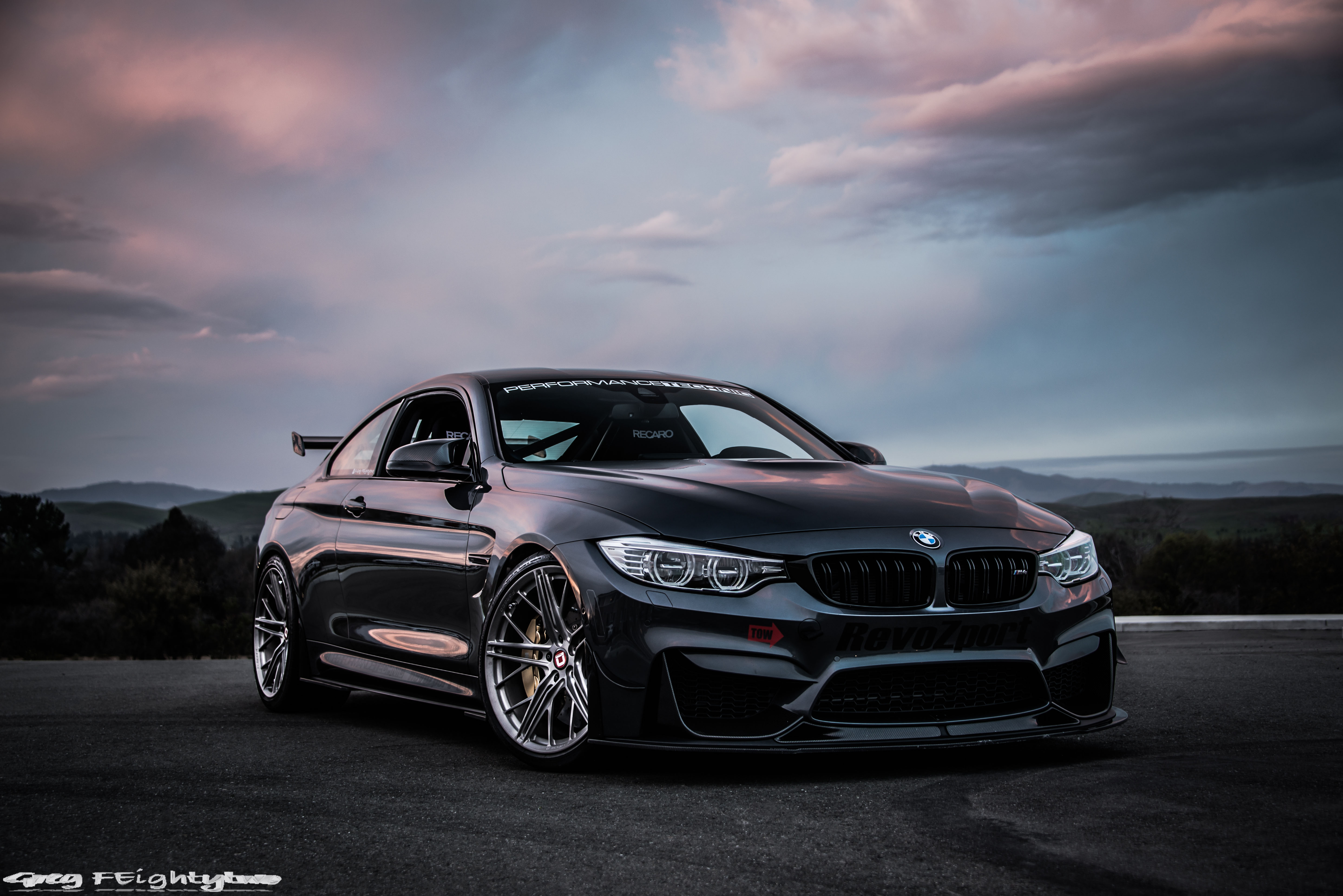 There is something to be said about cars with this level of detail, the owners always take pride in the build, because it takes a lot to craft such a masterpiece, from picking the right starting point, to selecting and installing parts and different kits.
Originality, tastefulness, and a healthy dose of lunacy. All three are essential when building a custom vehicle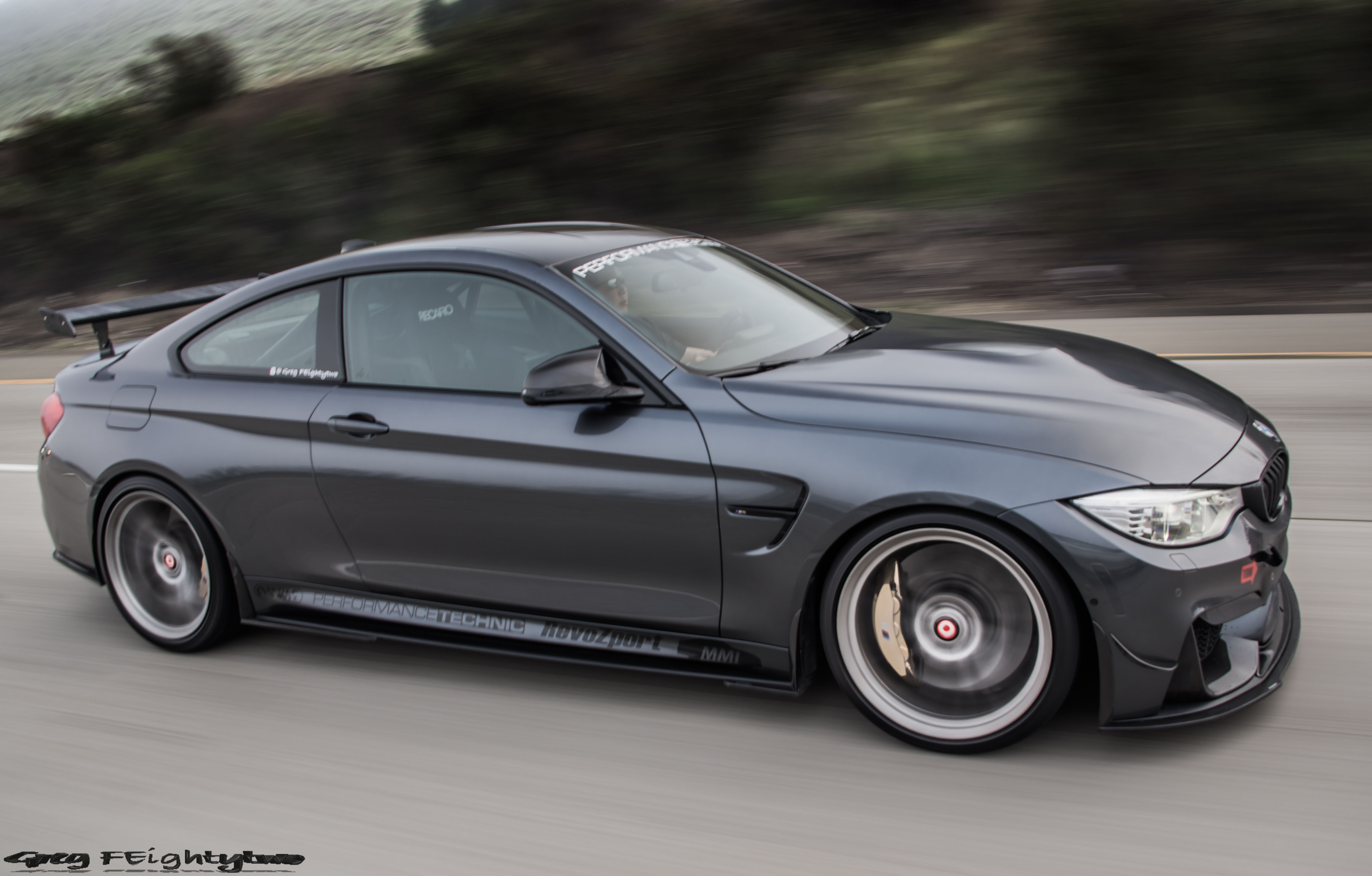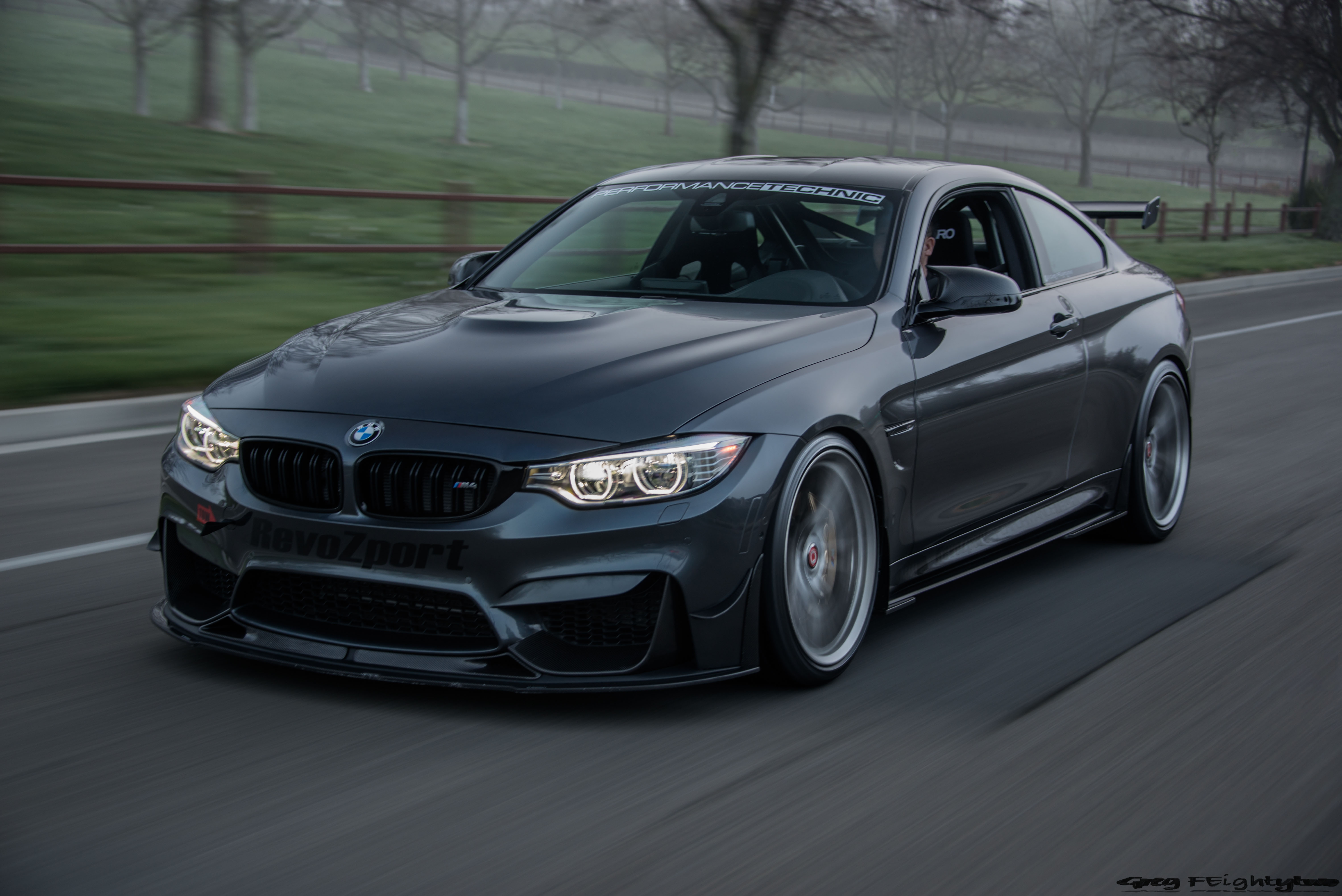 If Greg's M4 could be summed up in a single line it would be:
Form to the power of function.