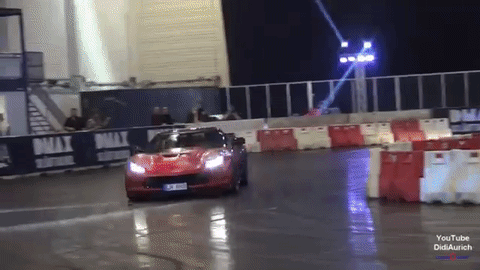 Watch this beautiful C7 Z06 Corvette drift at the Essen Motor Show 2016.
We don't usually see Corvette's drift, especially the C7 Z06. We see them tuned to the roof most of the times packing 800+ horses, and being used for street races or drag races but in fact, the Z06 C7 Corvette is RWD and because it packs all that power and its RWD, it is also very tail happy, especially in slippery surfaces.
The C7 Z06 handles like a dream in the track and corners like a true beast, but you can also make it drift if you would like to, even though we don't see them being drifted too much, they do drift pretty good and this guy at the Essen Motor Show 2016, shows that perfectly in his beautiful C7 Vette. Take a look at the video as this Vette sure is special, and the sound of Murica is even better when you're indoors.

Corvette drift