KNEEL BEFORE THE BLACKED-OUT SHAKEDOWN DODGE CHALLENGER
If these lines look familiar to you, that is because they resemble those of the legendary 71 Challenger, and the "Bitchin' Black" color just makes this Dodge look even meaner, but under that paint lies a one-off custom chassis, and a V8 Hemi engine that produces 485 horsepower.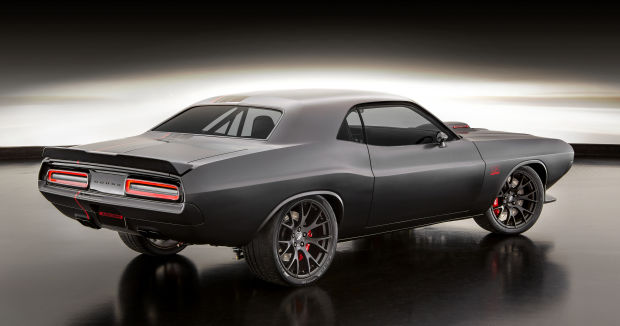 There's a saying that says "The more the merrier", and Dodge stayed true to that quote on this Challenger by adding Viper seats, 9.5-inch-wide Hellcat-style wheels, and the all-important "shaker" cold air intake scoop poking through the hood.
The SHAKEDOWN Dodge Challenger frame carries massive Brembo brakes, lowered road racing-grade suspension, and a custom made roll bar for safety. You can immediately tell the new and old mash up that has been done to this Challenger, just by looking at the headlights that have been taken from the 2017 Challenger, but they fit perfectly in the 71′ body. Because it is custom built some of the cars items are missing, such as the drip rails on the roof, door handles and gas cap. Now the doors open electrically by remote control and the fuel filler is in the trunk, where it provides access to the racing-style fuel cell. This is definitely a walk to the past and the car looks ridiculously awesome, this is a true one of a kind Dodge Challenger.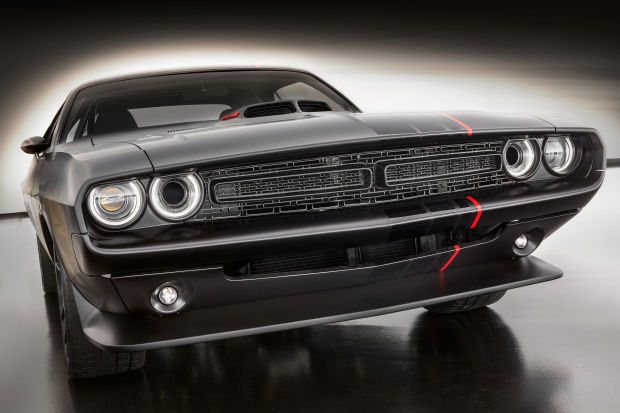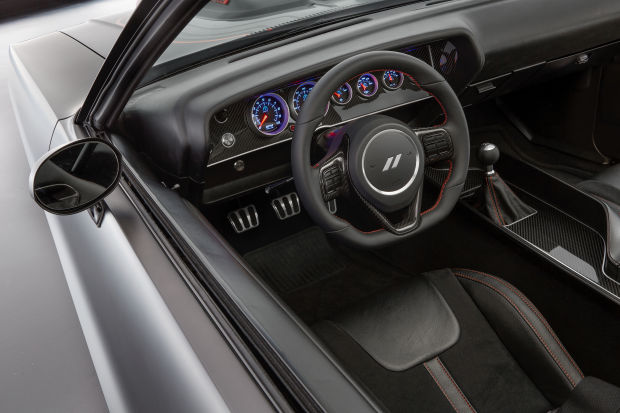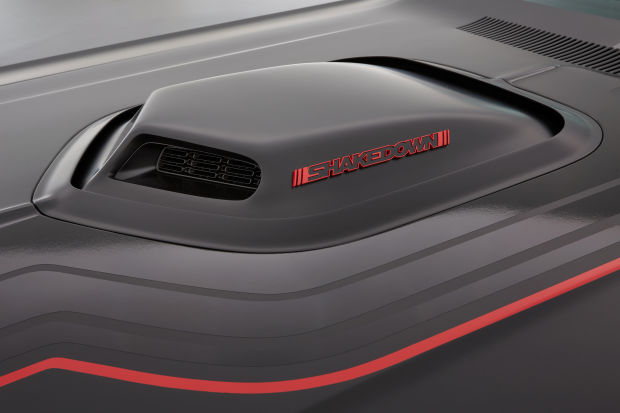 SHAKEDOWN Dodge Challenger