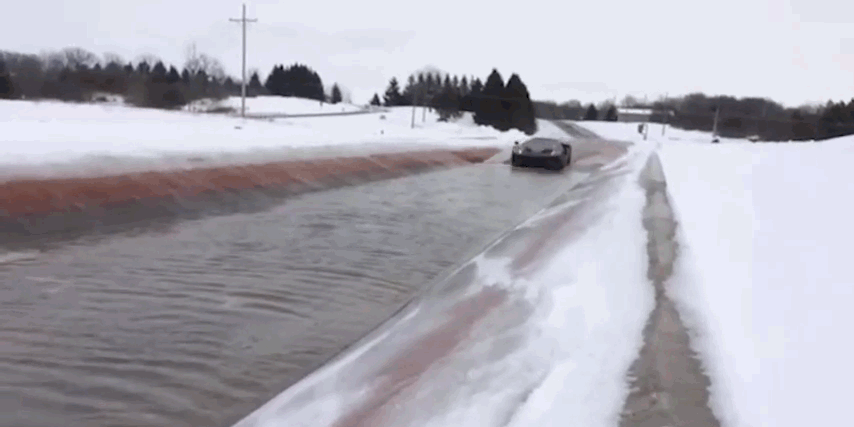 Ford GT hits a puddle just to show everybody that it is waterproof.
The new Ford GT is extreme in every way possible. It has the look, it has the technology, it has the speed, the suspension, basically everything it needs to be called a true road going race car.
It's indeed a very expensive piece of machinery, but it's also a Ford, so no matter how expensive it is, you still have to drive it, be that when it's raining or when it's sunny. We live in a time where everything needs to be perfect in order for it to succeed, and looks like Ford is aware of that, and even though it will be highly unlikely that Ford GT hits a puddle, Ford went full on and completed the test themselves, before any of the clients would accidentally try it. They made sure that, even if the new GT hits a puddle, the interior and the engine would be completely dry while splashing through the water. The systems of the new Ford GT were completely functional even after the puddle spalsh, so as we said, everything is perfect with the new Ford GT.

Ford GT hits a puddle