If you think that the G wagon has enough luxury, then take a look at the all new Mercedes G650 Landaulet, the newest luxury creation by the Maybach line.
The Landaulet is the first off roader created by the Maybach line, and it has enough room and luxury to practically move in and live there, seriously, all it needs is a shower and you're good to go. The passengers that will be riding in the front will seat under a conventional roof, but the ones sitting in the back will be under a folding roof, that opens up for those clear sky nights to gaze at the stars.
Passengers in the rear are also separated by a glass partition for ultimate privacy. As you would expect, Maybach designed the G650 Landaulet to be the ultimate luxury machine, so let's take a look at the interior. The rear of the car comes with individual seats and with inflatable air chambers, to improve lower back support and also their massage program, is designed to make you feel like you're having a hot stone massage. The cup holders in the back seat are thermal, and they can be set to keep your beverage cool or warm. It looks like G650 Landaulet is the ultimate G class when it comes to luxury, but even though this car is like an expensive limusine, it was made to off road on any terrain, that's why Mercedes equipped this monster with a V12 biturbo that produces 630 horsepower. This G wagon is certainly the most special ever made by Mercedes, and even though they said that only 99 will be made, they never said what the price for one of these beasts will be. What's your guess?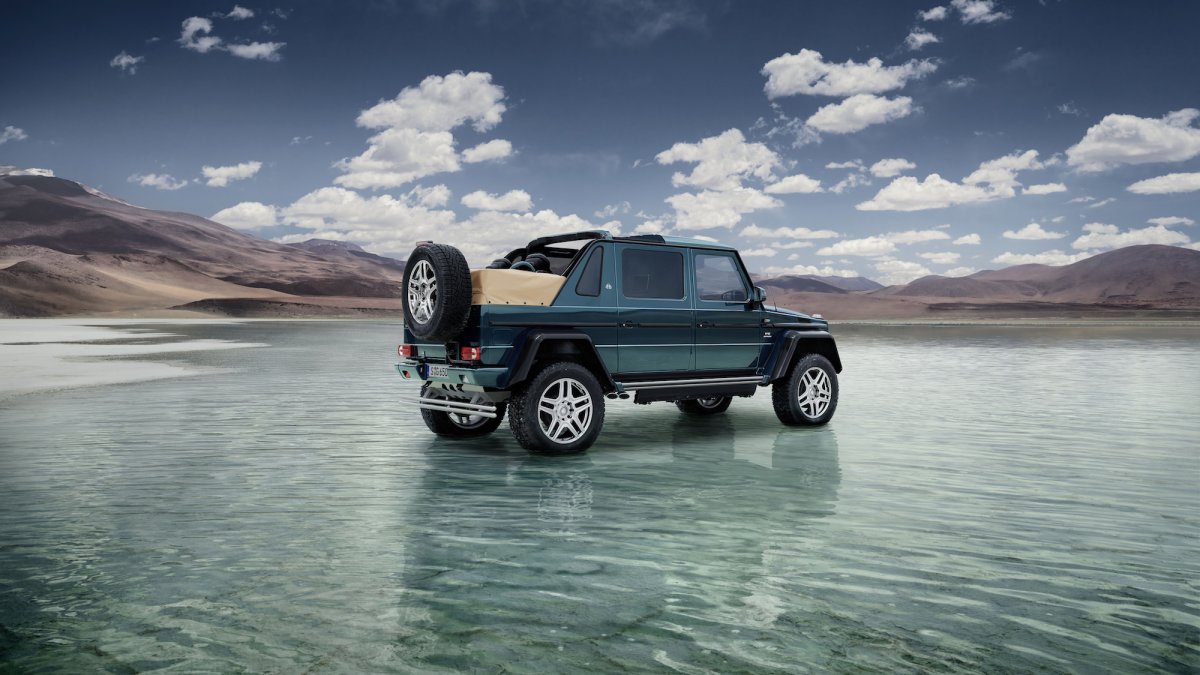 G650 Landaulet