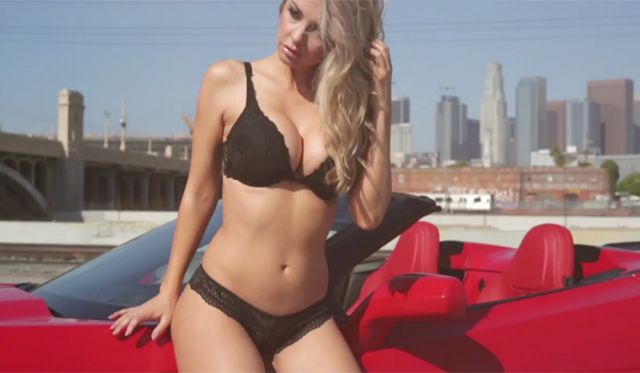 There was one widebody Corvette that finished in teal it was the star of the show last year at the SEMA. Forgiato is also bringing another type of eye candy with just as many curves as the Vette.
The beautiful California model Emily Sears collaborated with Forgiato on this scorchingly hot photo shoot by Yeah, she's going to be on some pretty awesome tshirts from Tee Colab, available at Forgiato Fest come April 24th. Is that reason enough to attend?
For us car guys, the awesome Stingray is more than enough. Dressed from head to bottom in custom parts, it's got something else, something worth a whole lot more than female beauty: rarity, exclusivity and… well, carbon fiber. For an up-close and personal look at the car, check out the second clip in our video section below!