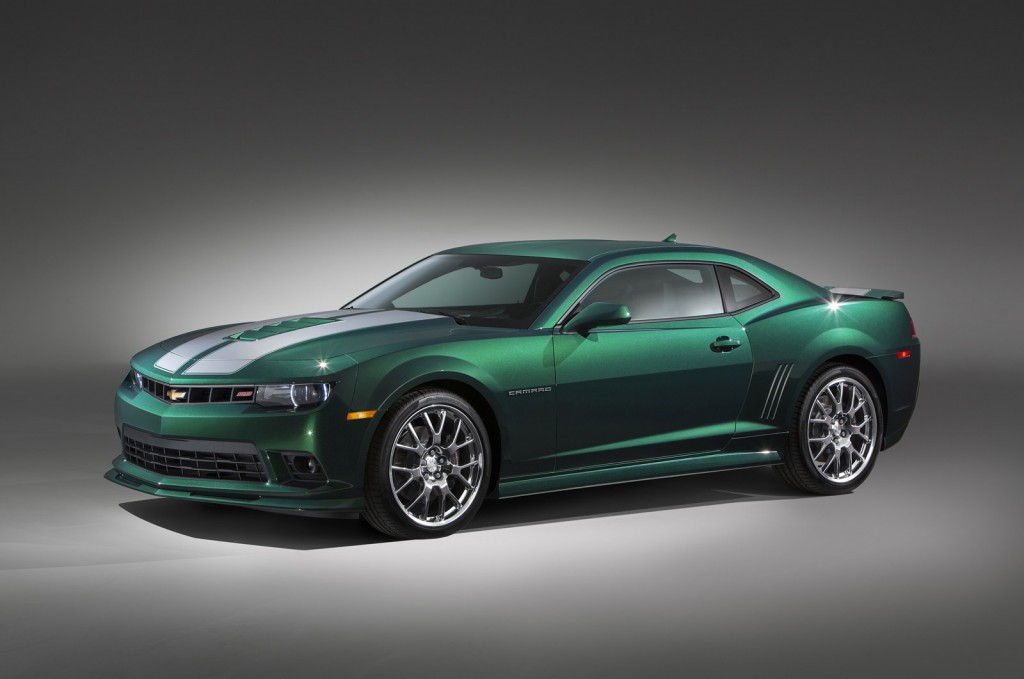 Have you ever wanted to choose the name for a new car? Chevrolet is giving its fans that chance with the Camaro SS Special Edition in new Emerald Green Metallic paint that's debuting at the SEMA Show in November. The limited model then goes on sale in the first quarter of 2015 wearing the winning moniker.
DETROIT — The 2015 Chevrolet Camaro SS Special Edition will arrive at dealerships next spring, following a fan-based naming contest and the car's formal introduction at the 2014 SEMA Showin Las Vegas in November
Doran said pricing will be announced in January.
The special-edition Camaro SS will be available in coupe and convertible models, both with 2SS trim and all with exclusive Emerald Green Metallic paint, along with other unique exterior features.
These include the RS Appearance package (special grille, body-color trim, HID headlights and LED taillights); 21-inch Chrome Dusk wheels; body-color SS hood extractor, ground effects package and ZL1 rear spoiler; and Cyber Gray rally stripes.
The interior for all models will be black with Graphite Silver door panel and dashboard inserts. Convertibles will come with black tops.