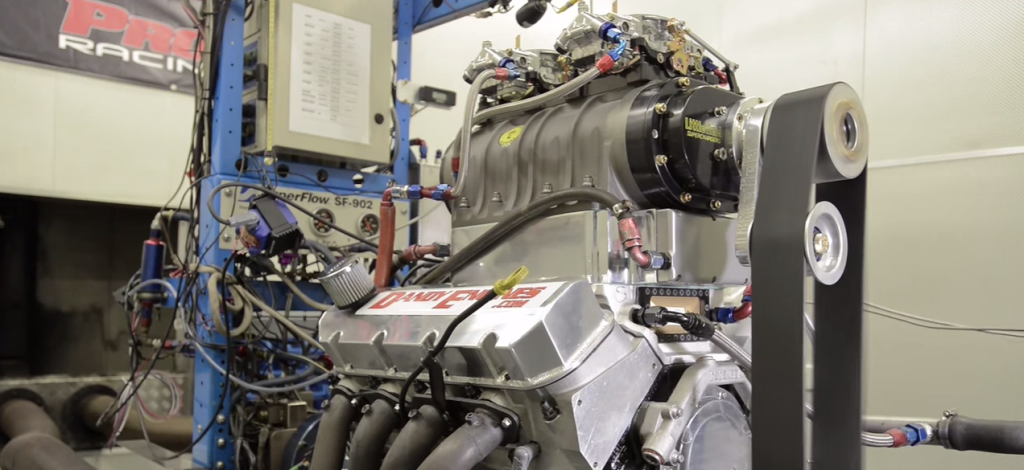 This Big Block Chevy is already screaming on the Dyno at Dandy Engines.It's boosted by a Littlefield 8-71 supercharger and
according to the description in youtube the engine is setup for endurance use in a ski race boat application.
What do you think? Furthermore we suggest to watch the video, also feel free to share with us your opinion.