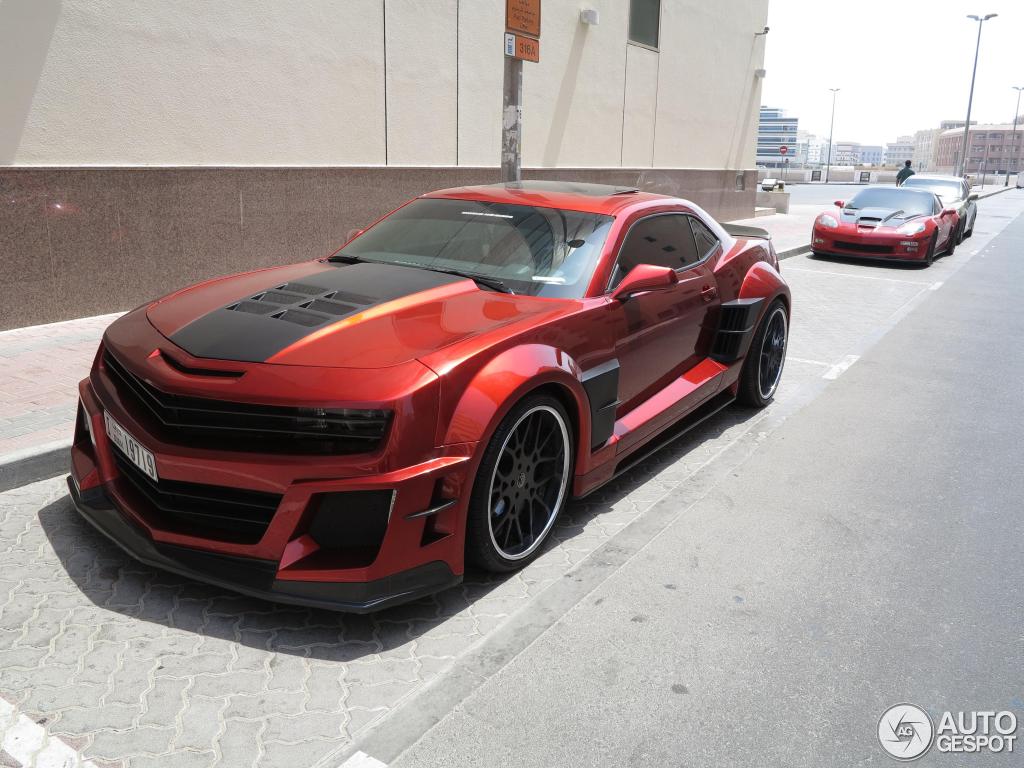 Are you feeling this Chrome and Carbon Guyver Chevrolet Camaro with 22'' Rims?!
Whatever this car is totally monstrous.From some sources we learned that the upgrade package costs about $20000 and this car is actually hitting the roads of Dubai!!
See it for yourself and feel free to share with us your opinion.