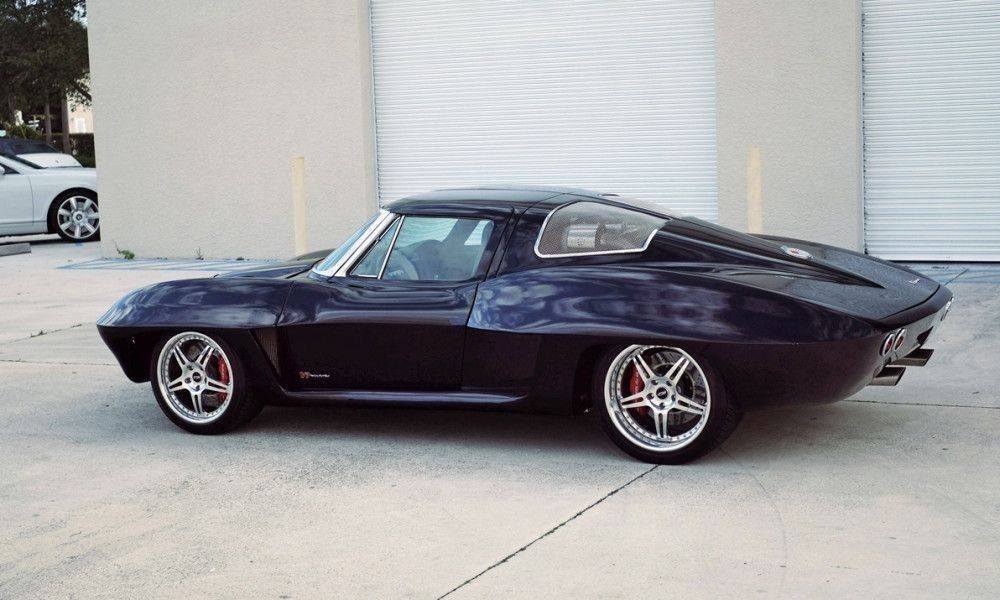 This spectacular Mid-engine '63 Corvette will cross the auction block stage in Fort Lauderdale,Florida.This amazing classic car is designed by the well known designer Mark Harlan and just so you know the 1963 Corvette V7 Twin-Turbo is a one-off show car that was inspired by Mark's personal Ford GT.
This machine is powered by a Chevrolet LS Twin-turbo V8 mated to a custom built Mendeola transaxle and Master Shift paddles.We also learned the car already produces 1,000hp and 915ib-ft of torque on the dyno.The price is not released yet.Anyways,what an awesome machine though!
Furthermore we suggest to have a look at our mini-gallery,also feel free to share with us your opinion.