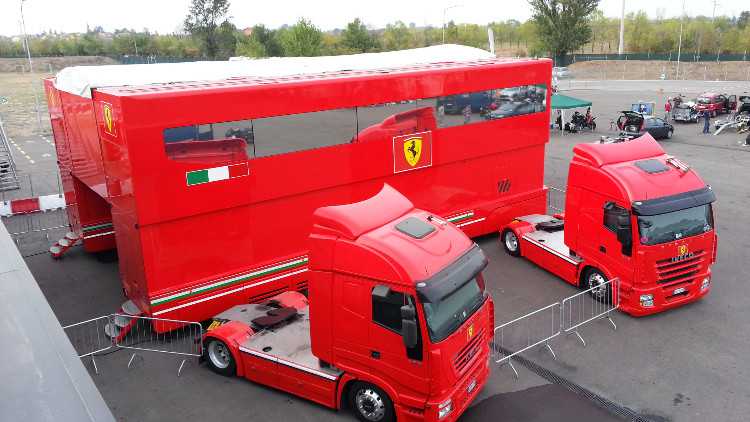 This is a One-in-a-lifetime-opportunity to own something like this. This one is used in all the circuits of Europe until mid-season 2013. These Motorhomes can also be sold separately, one is for office and repair service use, the other can also carry Formula cars.
No price is published and the seller asks for "Serious buyers only". Well, if I will be this rich and sure will have a big parking lot of my own, I will definitely buy this thing!"
Contact Seller here.