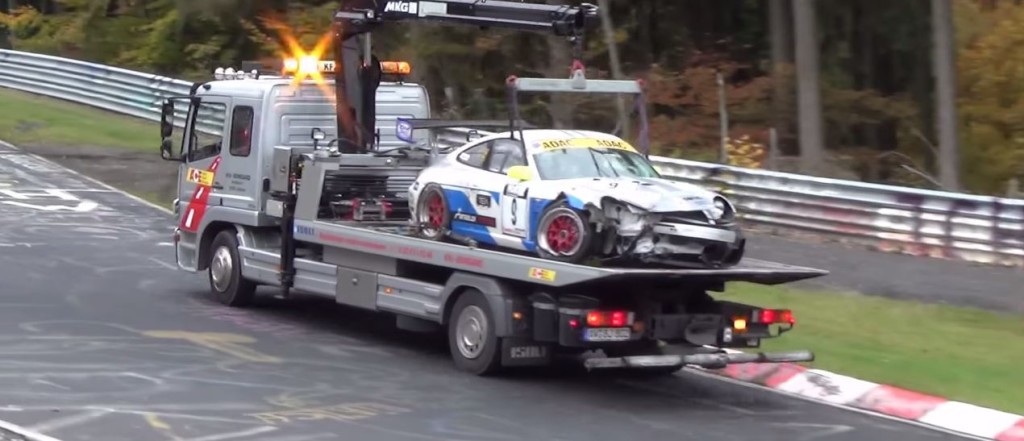 In this video you're about to see a post-accident ''parade''
with many victims hauled away on tow trucks in one of the most popular circuit in the world,Nurburgring,Germany. Cars included in the video are : BMW M Coupe, Chevrolet Corvette, Audi R8 race car.
Furthermore we suggest to watch the video, also feel free to share with us your.opinion.