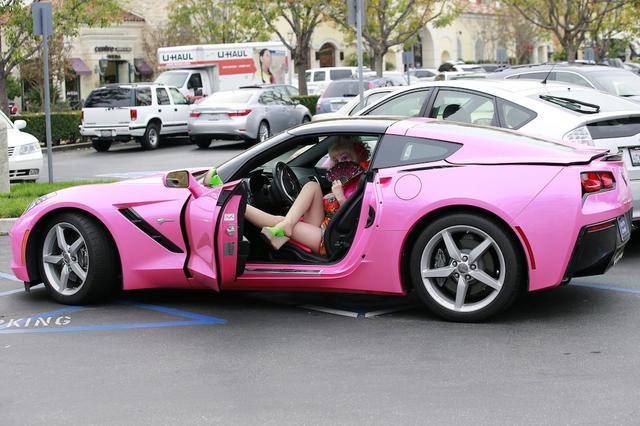 America! The whole world in just on country. Well, I mean, you are about to see everything is Murica'. But there are a few spots more interesting then the other like New York, Miami, Las Vegas and Los Angeles just to name a few.
The case we are about to show comes from Los Angeles, the home of Hollywood. So, maybe this is the reason why this pink Corvette C7 and the local L.A. phenomenon Angelyne posing in it seem a lot like scenes from movies.
Take a closer look at the photos and, believe us, you're not going to believe them!