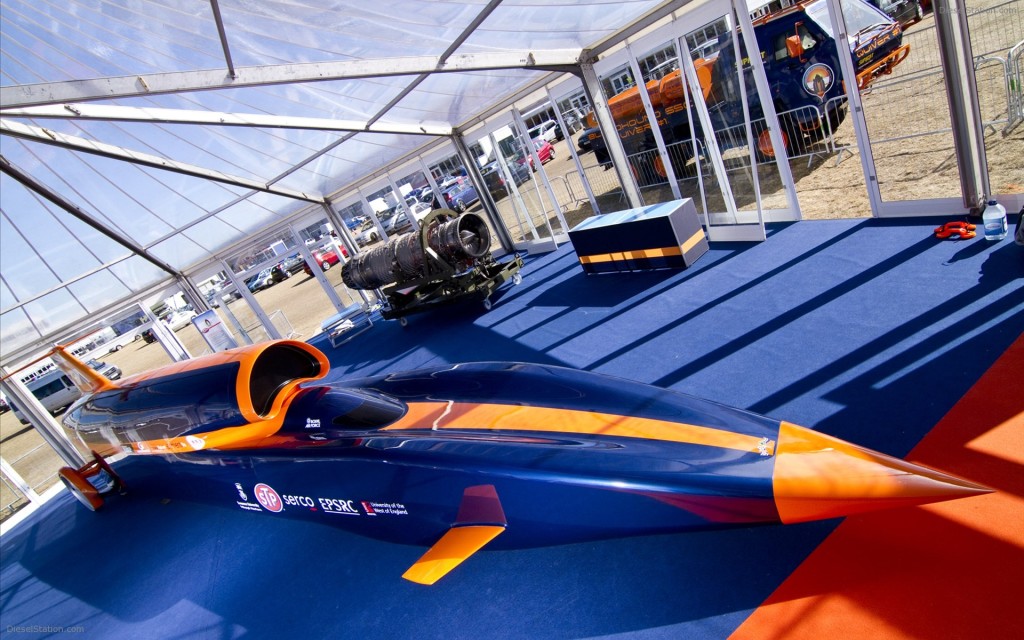 It takes a lot of vision and work to create a car the runs more then 250MPH. But, imagine for a moment if you want to make an engine to run 763MPH. Well, that was Andy Green and the Thrust SSC that he piloted to the current Guinness World Record.
DON'T MISS: Jet Powered 1940 Ford Pickup do 200mph at 1/4 mile
Once again, he is ready to break the world record not with 800MPH or even 850MPH, but 1000MPH. His creature is called Bloodhound SSC and it's packing serious rocket power. Using hydrogen peroxide as an oxidizer and rubber as fuel, the team ran a controlled blast for ten seconds. To pump the fuel for the rocket, the team also required some serious power: they're using a supercharged 5.0-liter V-8 borrowed from Jaguar.
MUST SEE: Lamborghini Huracan versus Mig-29 Figher Jet
A single rocket will be used for testing in 2015, and a trio of rockets will be clustered together for the record run attempt in 2016.
We think that you're curious enough now! So, check out the video below to see that happened during the testing of this real Rocket: