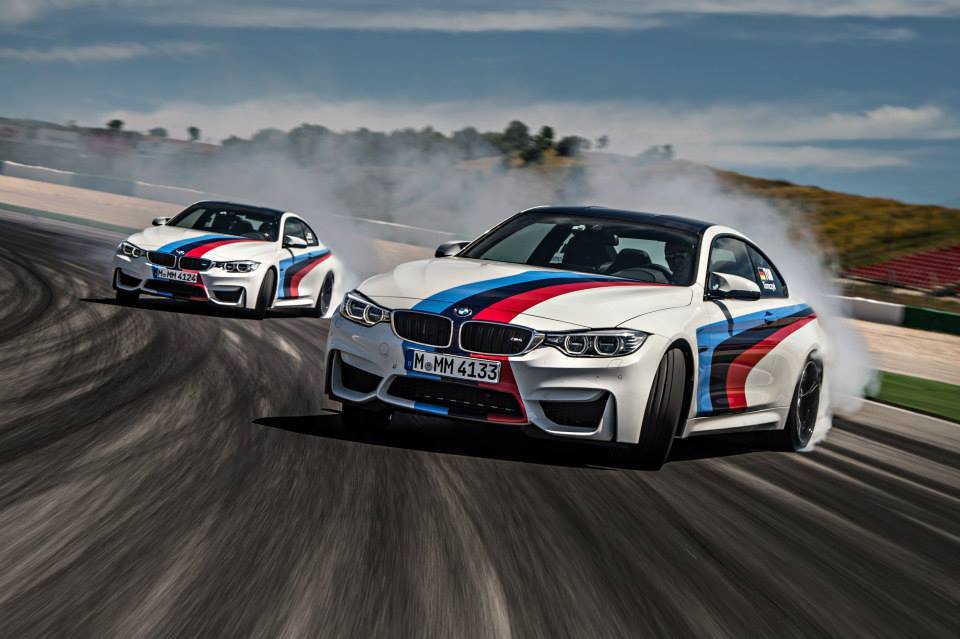 In case we don't want to be honest, well, the new M3 and M4 are not surprisingly high performance cars. But in fact, they are. You couldn't ask more for a sedan or a coupe. 0-100 for about 4.0 sec. and two transmissions options. The first is the M-DCT dual-clutch transmission, which results in a exact 0-100 time of 3.9 sec, and the 6-speed manual transmission that results of a little bit slower time of 4.1 seconds. But, if you are a true purist, it isn't hard to choose. You are going to leave a slower acceleration for an extra "man pedal".
The heart is a 3.0-liter twin-turbo in-line six rated at 425 HP and 550 nm of torque.
The S55 engine's peak torque arrives at 1800 rpm and sticks around through 5500 rpm. Peak arrives at around 7300 RPM. The rev limiter body-checks throttle input at 7600 rpm.
But, the new inline 6 engine, does not sound so muscular like the old BMW in-line sixes did and BMW engineers worked a lot to make it sound good again!
Let's move on the back of the car, where the new Active M Differential, an electronically controlled, multi-plate setup that's a degree more sophisticated than a mechanical limited-slip unit stands. BMW also fits the M3 and M4 with its M Dynamic Modes, that offer extreme stability control system, even turning the stability and traction control systems off completely.
The suspension teams the usual front struts and multi-link rear, with more aluminum used to reduce weight. Another option is also Adaptive M suspension which gives direct control over Efficiency, Comfort, and Sport settings. The M cars also have electric power steering that BMW says has been designed and built with the track in mind, so you can feel so good with it every second of driving. It also has three driver-selectable modes: Comfort, Sport, and Sport+, depending on the style of driving you feel more comfortable with. Carbon-ceramic brakes are an option, so you will have to pay a bit more for them. Michelin Pilot Super Sport tires are standard.
Top speed is limited at 155 mph.
Click on the video below for a closer look of the M3/M4.