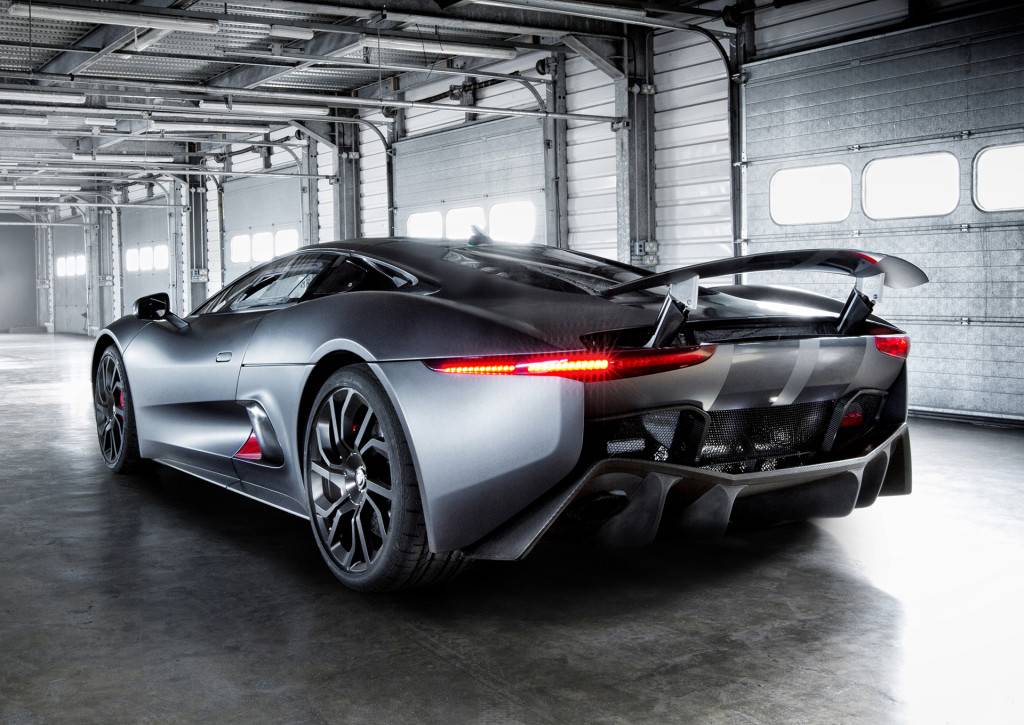 Is this the succesor of the legendary Jaguar XJ220?
Well, it will not going into production but it's going to star in the upcoming James Bond movie called "Spectre".
It's said that it's going to produce 850BHP produced the Jaguar's supercharged 5.0-litre V8.
It's not completely confirmed yet but Jaguar will publish more details and information in 2015.
The design seems a little weird but the series of cars Jaguar is producing these days but, it seems to be a kind of succesor of the legendary Jaguar XJ220 which is produced from 1992 to 1994 and it was the fastest production vehicle of the time. Only 275 examples are ever produced.