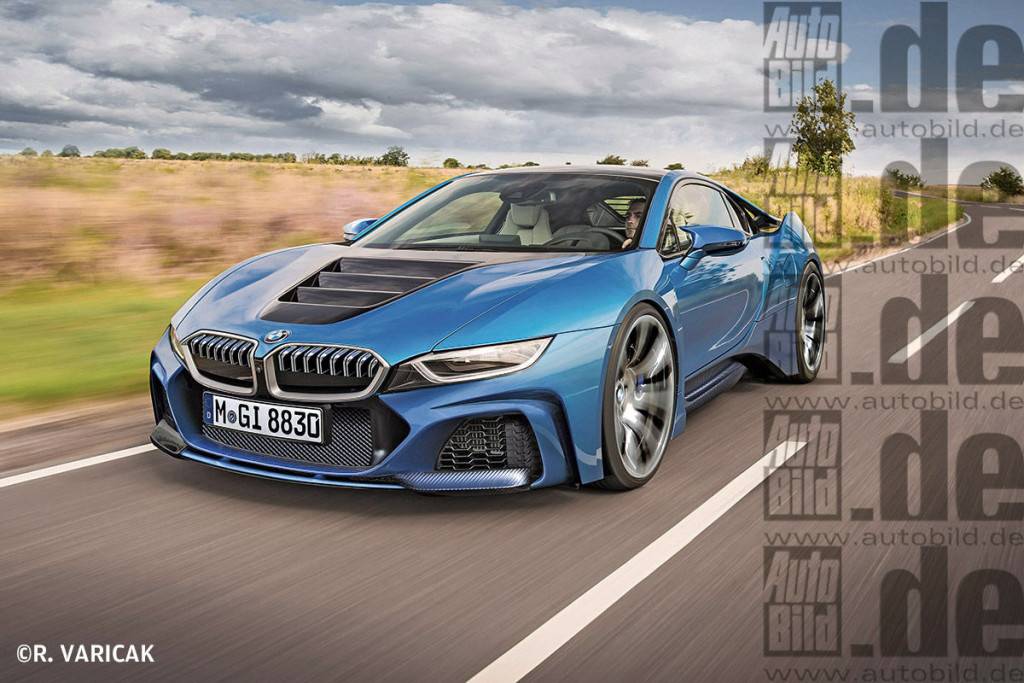 But it seem to be real. BMW celebrates its 100th anniversary on March 7, 2016. The car is called M100 because this project will be managed by the M division. Basicly, the M 100 will be a "very fast" BMW i8. CEO Norbert Reithofer wants to put in the car to mark the centenary of the company and a sustainable monument emotional for the whole company!
The carbon fiber chassis is adopted by this new economical athletes in principle from the electric racer i8, but stylistically it has been thoroughly revised. This model is measurably more dynamic and more agile in character. The suspension and kinematics are either redesigned or tailored aggressive, springs and dampers are designed to be much tighter, which improve much wider tire grip and traction, the correspondingly larger brakes are more spontaneous and with more bite, so at the same time, the aerodynamics is optimized.
The electric motor at the front axle will instead of 108 now deliver 204hp. At the rear, BMW is planning an upgrade from the 231-hp turbocharged three-cylinder of the i8 to the two-liter four-cylinder with around 286 hp. If you include the 27 hp, with the integrated starter generator (ISG serves mainly for boosting) involved in the system performance, the anniversary BMW will have in total well over 500 hp. The maximum torque is likely to be at 700 Newton meters.
The top speed is probably limited again to 250 km / h to accelerate from 0 to 100 km / h in a very respectable 3.5 seconds and the power transmission is an automatic transmission with eight stages (the i8 has only six) in charge of Aisin transmission specialist.
The i8S will debut in March 2016 to compliment said centenary. About 1 year and a half later, in September 2017, the first customer cars are to be delivered only if they will pay 250.000Euros, around twice the i8.
Unfortunately, only 100 of these M100 i8Ss will be produced. Because their edition is limited, BMW should definitely promptly follow up on the more exciting M8.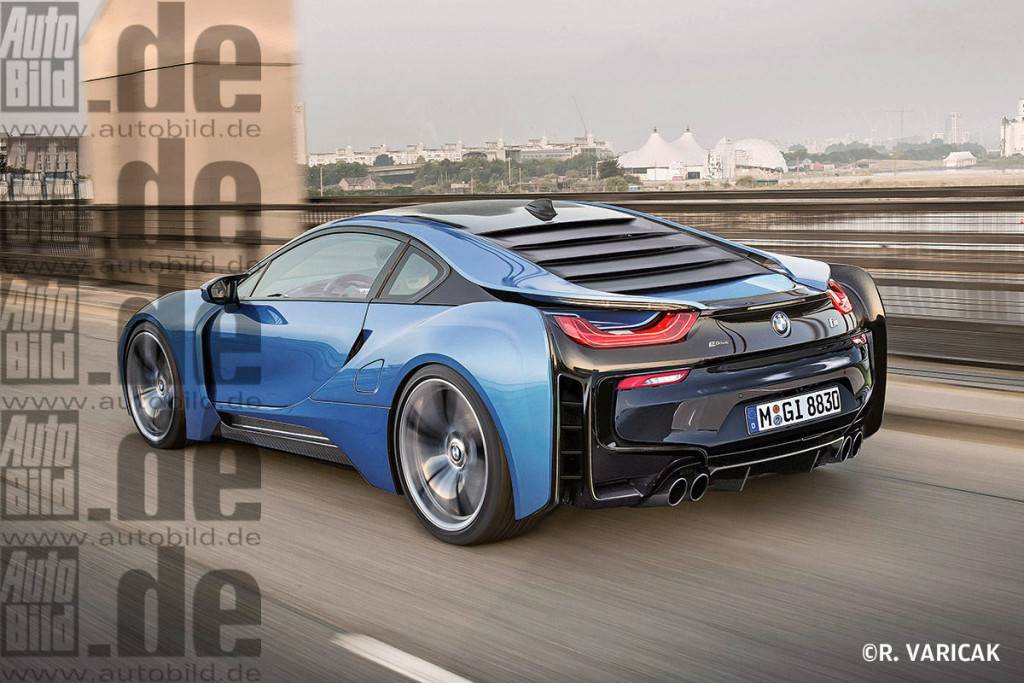 via AutoBild