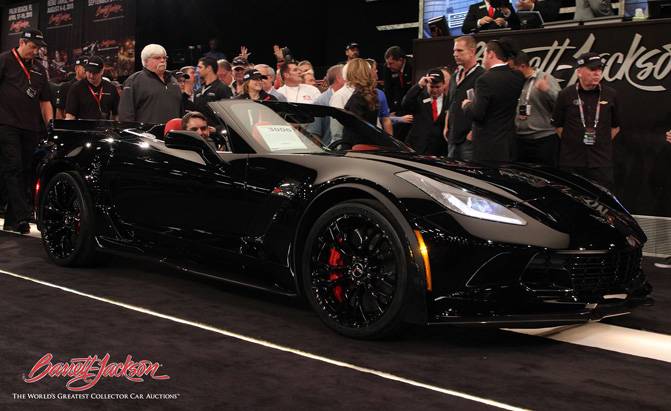 Yes, it was sold for $800,000 at the Barrett-Jackson auction in Arizona and the winning bidder was Rick Hendrick who has become notorious for purchasing many of Chevrolet's first production vehicles. Present at the auction was Bowling Green Assembly Plant Manager Jeff Lamarche and Corvette Racing ambassador Ron Fellows who offered a three-day Performance Driving Course from his school at Spring Mountain Motorsports Ranch and Country Club.
Hendrick has managed to purchase every first new Corvette C7 model that has crossed the auction block including the first Stingray coupe, first Stingray convertible, first Z06 coupe and now the first Z06 convertible.
The previous three cars that Hendrick purchased were all black with red interio.
Good choice Rick!