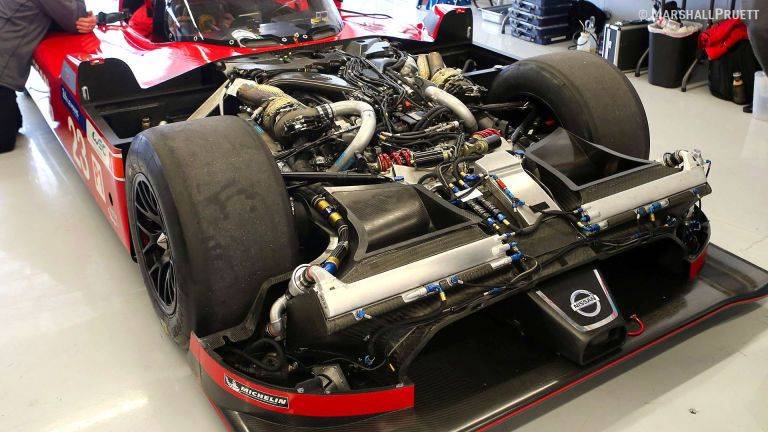 This is the LMP1-H. So, it's hybrid and conforms to the rules created by the ACO, the French sanctioning body that runs the LM24, aka, the Le Mans 24 hours, and will race there and at the rest of the WEC (World Endurance Championship) governed by the FIA. It's FWD in terms of which end the internal combustion engine sends its power. It's designed to be AWD, thanks to the H propelling the front and rear wheels.
a conceived through the 2014 World Endurance Championship season. The front-engine design immediately sets Nissan apart from the rest of its LMP1-H competitors—and every other prototype we've seen in at least a decade.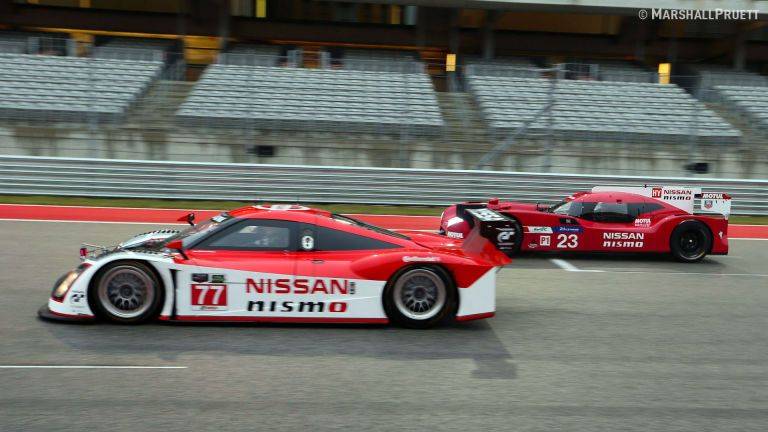 It's powered by a 3.0 liter twin turbo V6 engine with direct-injection. It was originally targeted to have 2000HP but that figure has been tamed to something in about 1250-1500 HP, with the internal combustion contributing just over 500 hp and the hopefully 8MJ H Flybrid system offering up the other 750-plus hp.
The mad Ben Bowlby's latest work grabs the state-of-the-art LMP1 concept, holds it firmly in place, draws a new line, and distances itself from anything Audi, Porsche, or Toyot
The new GT-R LMP1-H Nismo also featured on Nissan's 2015 Superbowl ad: