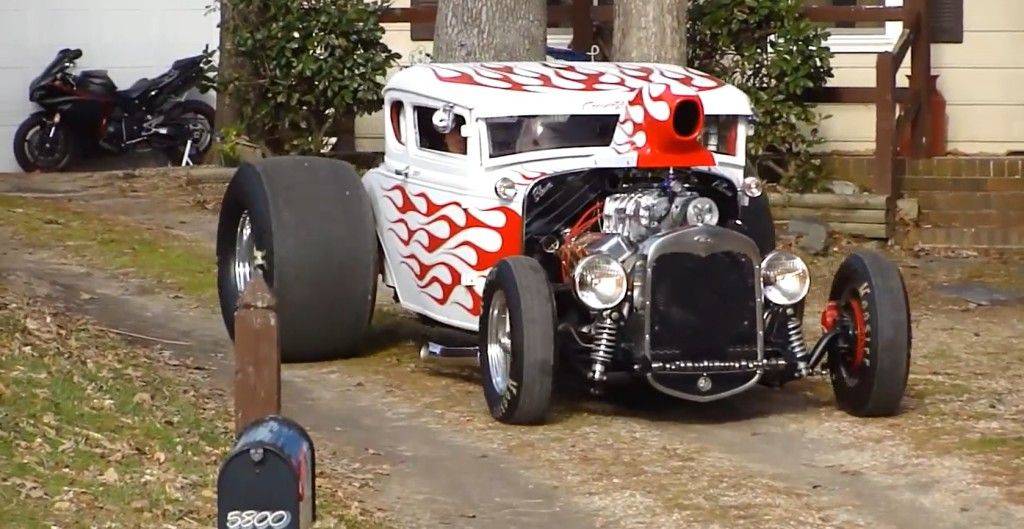 Actually you're looking at an extremely hot Hot-Rod.
Even though we've seen so many machines nearly the same with this one,we got to say this is a real 1000hp monster that will make you turn immediately into a gearhead (if you're not).Would you like a ride on that thing?
Furthermore we suggest to watch some spectacular burnouts with those massive drag tires.