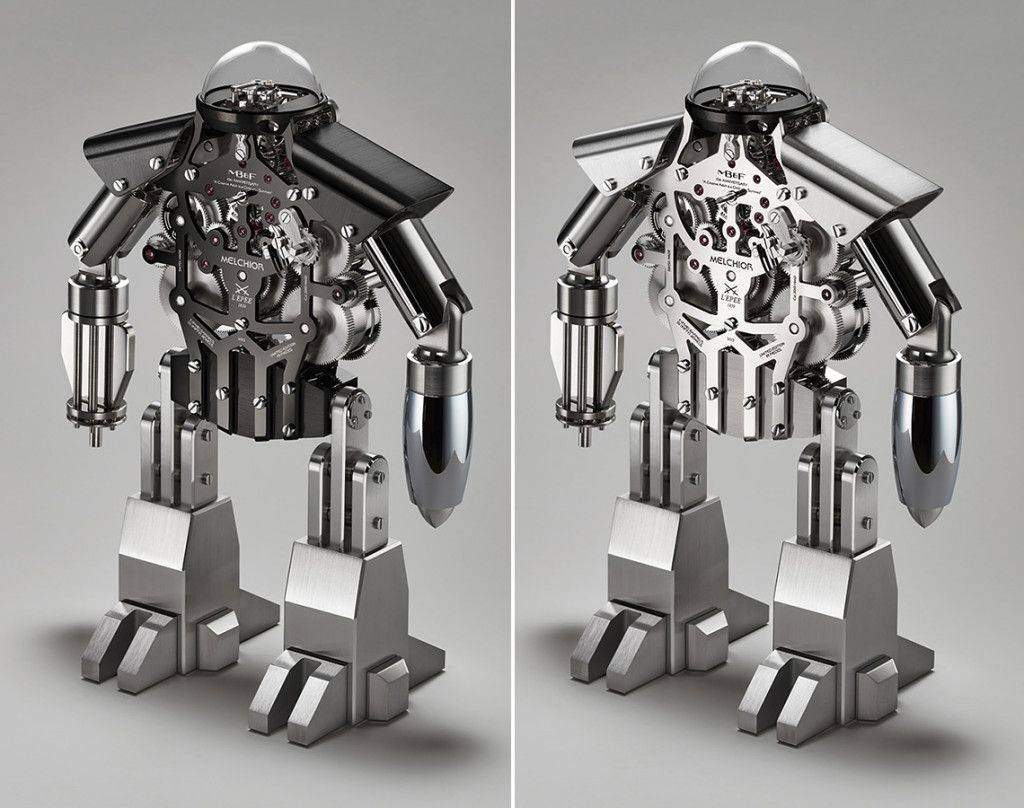 Did you know that this little piece of machinery (a robot named Melchior) is the latest creation of MB&F and it's equipped with a complex clock inside.Do not expect this awesome mechanical man to clean your house or open the doors,he can only serve as an fantastic desk clock and it can keep track of the time while serving also as an beautiful and unique engineering object.This robot cannot move itself but it's posable and its all 480 components tick,spin and rotate as this incredible desk clock counts off the hours,minutes and seconds.This awesome machine comes in two versions,one as a monochromatic light version and the other one as two-tone version with dark contrasting body panels.It is also limited edition to just 99 pieces.We have no info about the price yet.
Furthermore we suggest to watch the video,also feel free to share with us your opinion.
MELCHIOR – your new MB&F Friend – Baselworld 2015 from MB&F on Vimeo.