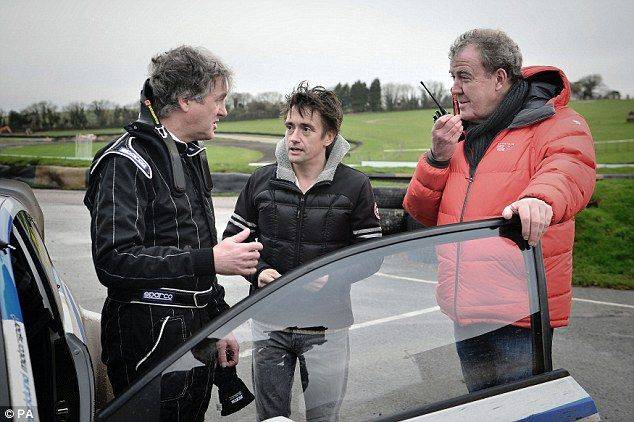 Jeremy Clarkson met with co-star James May and Top Gear boss Andy Wilman in a secret meeting, as the trio continue to plot their next career move.
Clarkson, 54, is said to be weighing up his options after being dropped from the BBC yesterday for punching producer Oisin Tymon.
Mr May and fellow co-star Richard Hammond are both expected to leave the show with him, after claiming the trio 'come as a package'.
However, in a hint that the Top Gear contingent may be planning to work together again, they were spotted together – minus Mr Hammond who lives in Herefordshire – following a secret meeting in London.
It came as it emerged DIY SOS star Nick Knowles may be in the driving seat to be the next presenter of Top Gear because the BBC believe he is a 'safe pair of hands'.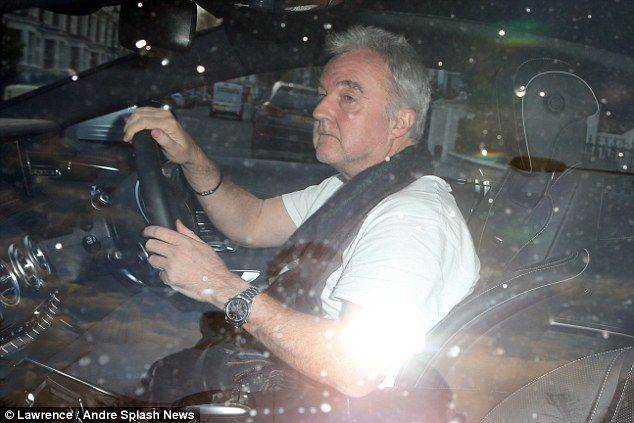 (Top Gear boss Andy Wilman was spotted leaving Clarkson's west London flat last night following the announcement that the TV presenter had been unceremoniously dropped from the BBC over the 'fracas')
Clarkson was spotted being dropped back to his trusty bicycle in west London by driver Mr Wilman and passenger Mr May following the meet-up.
It is not yet known where they met to discuss their plans, but Mr May gave the biggest hint yet that he has no plans to return to Top Gear after suggesting he is to 'go back to normal life.'
Speaking outside his home today, the presenter admitted he was already considering what to do next with his life – and suggested he might even ditch cars to become a teacher.
He said: 'I might want to do something completely different with my life, I'm quite old now. (I might do) something outside of cars, I always wanted to be a teacher.'
He also seemed to confirm speculation that he would leave the top-rating programme.
Hinting that the show had reached the end of the road, he said: 'We always knew it wasn't going to last forever'.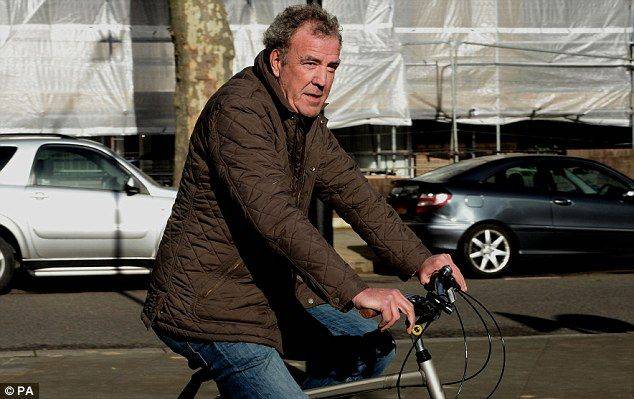 via Daily Mail