Ever since the Acura NSX quietly left showroom floors back in 2005, the world has eagerly awaited its replacement. We've seen concept after concept, though very little is known for certain as to when this new car will finally land. One thing is for sure though; this new car will not be an Acura NSX. While it may carry the NSX badge, the original NSX is as close to this new impostor as I am to Brad Pitt. Why? Because it's going to make 550+hp, it'll be all-wheel drive, and feature only a dual clutch gearbox. The original NSX was about lightweight, rear-engined simplicity. It was a momentum car; not particularly powerful, but it featured a rev-happy screamer of a v6, one that spawned a generation of loyal VTEC followers. It's no secret the original NSX was great, it gave the Italians a run for their money in the 90's, and used NSX prices have been skyrocketing in recent years. Friends, have I got a deal for you.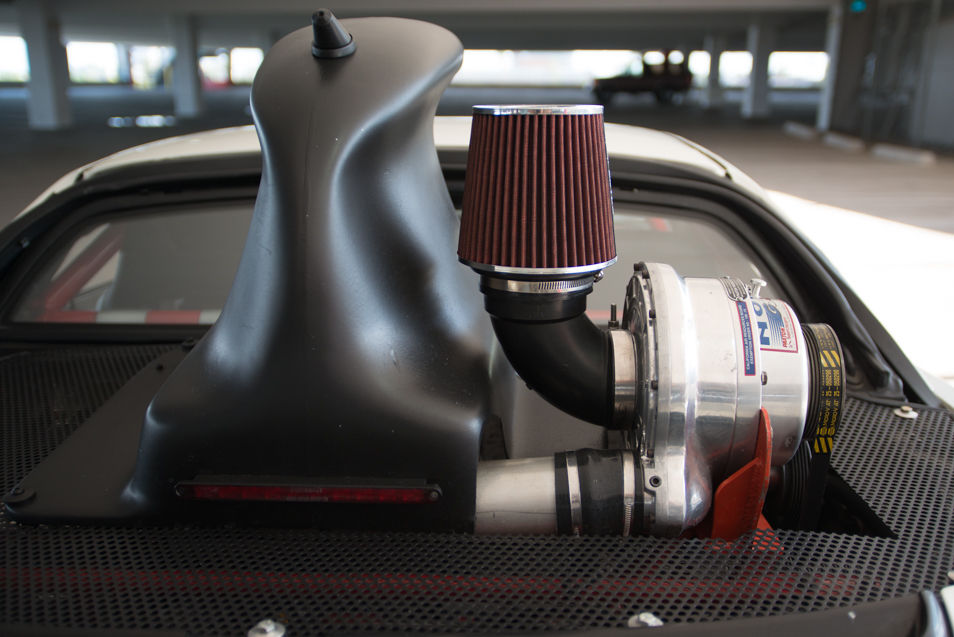 This beautifully built 1992 Acura NSX just popped on Ebay for $45,000usd. At today's prices, that would be a decent deal for a clean, stock example. The car is far from stock, and the mod list is drool-worthy. Starting with the exterior, this NSX features a gorgeous Sorcery Widebody kit with a 2002 NSX front conversion,(hence the lack of pop-up headlights)a custom carbon fiber rear diffuser and carbon fiber spoiler. All this beautiful carbon-infused JDMness is wrapped in a beautiful satin white wrap. Coupled a set of satin black Enkei RPF1's on fat tires and a custom roll cage, this thing looks shockingly functional – and it is. The car sits on Bilstein suspension, and the motor is far from stock.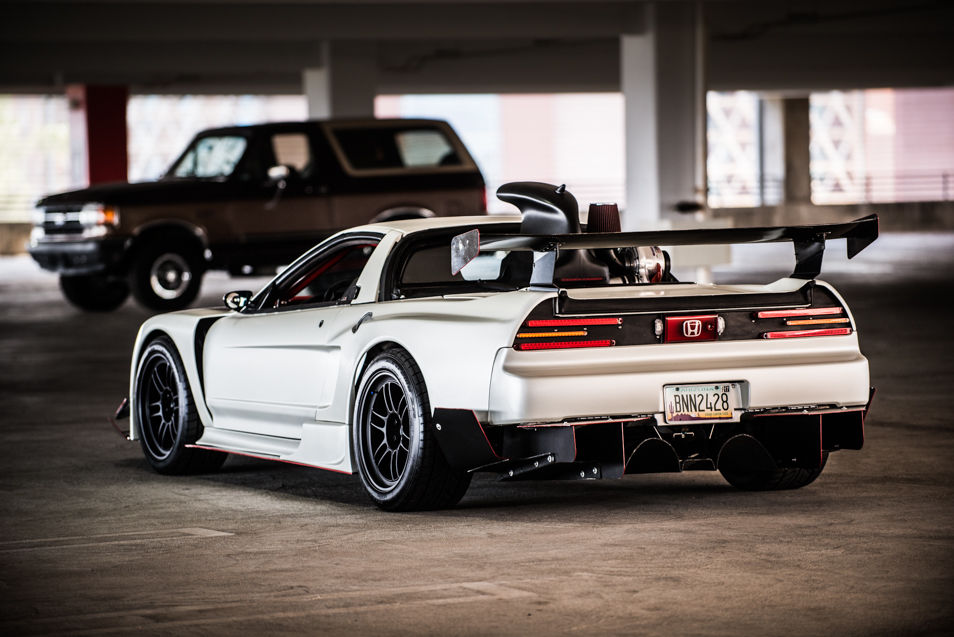 The 3.0L V6 now produces 400whp, thanks to an exhaust, 500cc injectors most importantly an exposed centrifugal supercharger. That's right – exposed. The supercharger literally sits in plain sight. The NSX-R style roof snorkel is also a nice touch. It's currently running just 4psi of boost on 91 octane making it still a very street-able package. Thankfully, the car also includes a Stage 4 heavy duty clutch and upgraded half-shafts to deal with the additional power.
Light weight, mid-engine, fat tires, upgraded suspension and 400whp. This is a car that could hang with a Ferrari F40 – all yours for $45,000. Did I mention it has VTEC?
Please readers, somebody buy this. When you do, remember your friends at GT Speed – we'd love to take it out for a full 'road test'.