The rotary engine has been a staple in Mazda's brand imagine since the early 1960s, but in nearly every revision it seemed to misbehave. It shouldn't come as a surprise then that Mazda continued development on the rotary after the RX-8s death in 2012. Since then, a team of engineers in Hiroshima have works to enable the Mazda to meet today's stringent emissions requirements.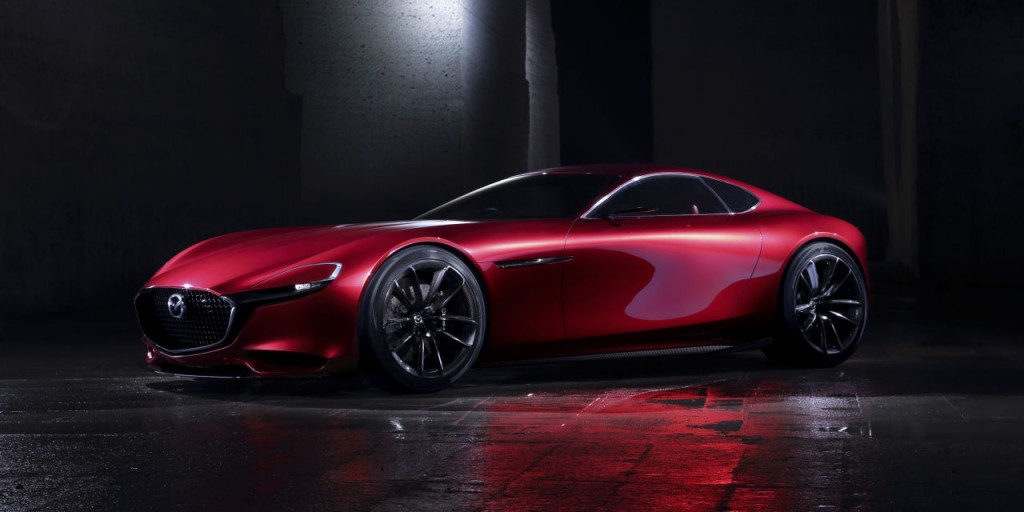 Today, we we're given our first taste of this new engine dubbed the "SKYACTIV-R", and we know virtually nothing about it. There have been no hints as to power output, forced-induction, although it will have an 8000rpm redline.
Tucked under the low hood-line of the RX-VISION, it appears to be mated to a manual transmission sending power to the rear wheels.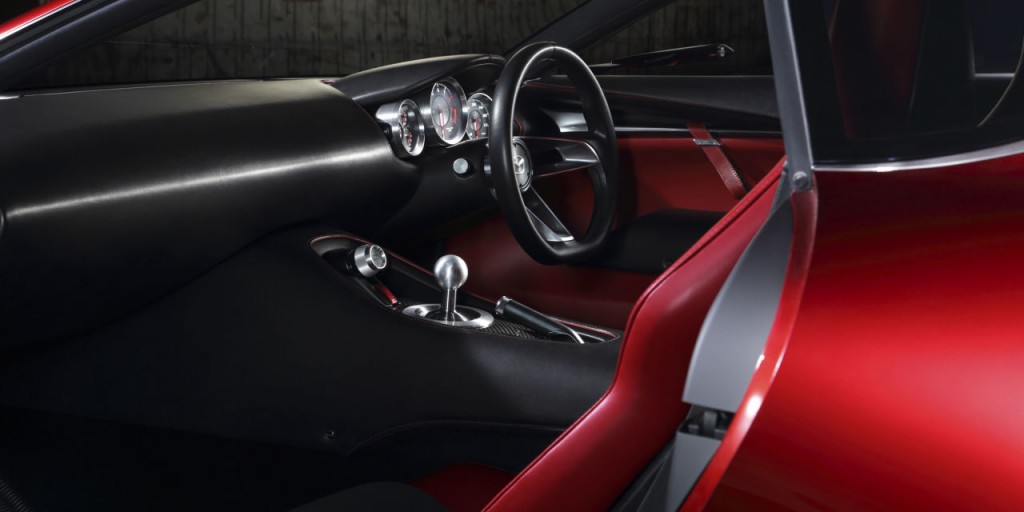 Though hints of the RX-8 and FD RX-7 can be found, this new car appears to be more of a grand-tourer than a barebones sports car. Its long hood and flowing lines suggest elegance as opposed to lap times inspired this creation. Mind you this is strictly a concept, and if anything remotely resembling this makes it to show-room floors it'll look radically different. Until then, we're just glad to hear that our rotary prayers have been answered.