DOT Drag Radials are not all the same. While some barely meet DOT standards and can't be used on the street, like Hoosier; others, such as the Mickey Thompson ET Street Radials are street legal on dry tarmac.
Just because a tire is DOT rated doesn't mean it's streetable. Wrinkle-wall tires are deigned to grip instantly at launch, but without a strong sidewall, cornering becomes dangerous.
DOT Drag Radials are designed with mild street use in mind, and thus the sidewall is strong enough to corner, they get grip with help of a softer compound, which means they wear out faster; drag radials with a street/strip use have an average life of 3000 to 5000 miles.

Tire compound and manufacturer determine how long the burnout has to be to properly heat up the tires. DOT Drag Radials usually need only a short burnout due to their soft compound.
Tire sizing is important, running a smaller wheel means getting more sidewall flex thus a larger contact patch, matching the tire to your final drive ratio is also key.
Tire pressure is a crucial factor to get a good launch, so experimenting and adjusting the tire pressure accordingly is common sense. Lower pressures will get a larger contact patch, but the tire will heat up quicker.
For track use only, the Hoosier D.O.T Drag is available in 15 to 18-inch applications.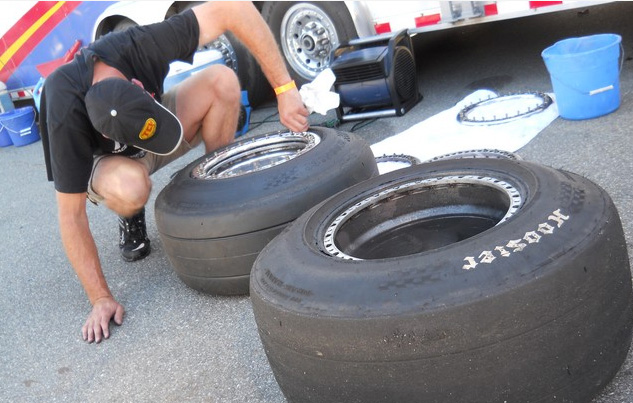 Track and light street use options include:
– Mickey Thompson ET Street (I and II), the Street Radial II is mainly for 17-inch+ wheels.
– Toyo Proxes TQ.
– Nitto NT05R.
– BFGoodrich g-Force T/A
For street and track purposes, the Nitto NT555R can last up to 10,000 miles and deal with wet weather.
Taking proper care of your drag tires when storing them is very important, be sure to correctly put them away for the off-season.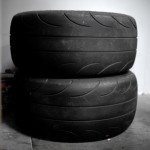 All DOT Drag Radials are classified summer dry-weather tires, so you should not keep them on your vehicle when the outside weather is cold and wet. If you take them off the car and air them down, they will last longer.