We take a look at the rich history of Bugatti, and its many legendary cars.
With all the hype and speculation surrounding the upcoming Chiron, and the public's devotion to the Veyron, it's easy to forget where these legends come from.
The Bugatti Veyron is easily the last decade's most iconic feat of engineering, and it has set the benchmark for top speed performance with utmost luxury. Everything about it denotes extravagance, from the W16 Quad turbo engine to the supple and carefully detailed interior.
The EB110 was an equally masterful piece of engineering, featuring a 3.5 liter V12 sporting quad turbochargers, it was produced from 1991 to 1995. During its short life span it quickly became a legend in Le Mans history
But let's take a look at the history of Bugatti.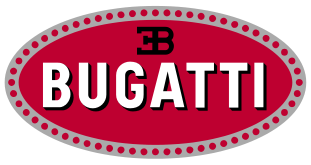 The Type 13 is considered to be the first proper car by Bugatti, its production beginning with the company's founding in 1910 and lasting all the way up to 1920. Only 435 Type 35's were ever manufactured. The road going version almost always had an 8 valve engine, although five Type 13 race cars had 16 valve heads.
The Type 35 is perhaps the most recognizable Bugatti of that era, with a 2 liter inline eight cylinder engine, revving all the way into the 6000 Rpm mark, which for the time was an astronomically high redline, and producing a whopping 90 horsepower in a 750 kg car, which meant it not only had the power advantage, it also handled extremely well.
From 1934 to 1940 the Type 57 was produced, and to this day it remains a testament of the rich history of Bugatti. Designed by Jean Bugatti, it spawned several variants over the course of its production, such as the Atlantic and Atalante. 710 examples were produced.
The Bugatti name will always accompany beautiful engineering marvels, and with all the hype around it, we hope the soon to arrive Chiron to be true to the spirit of the name.
Below you can see an old documentary about the history of Bugatti and the community around its vintage cars.