That's right; this is a thing, a GM LS V10.
And it's not some backyard Frankenstein contraption; it's an actual concept and series of prototypes.
More often than not, the better part of a manufacturer's "cool" ideas are tossed into the garbage bin even before the executives discuss putting it into production; such is the fate of GM's LS based V10.
The engine follows the same design as the regular LS, a 90 degree V layout, cam-in-block, and 2 valves per cylinder. The only major change is, apart from the added pair of cylinders, the fact that the intake manifolds have twin throttle bodies and plenums, one per cylinder bank.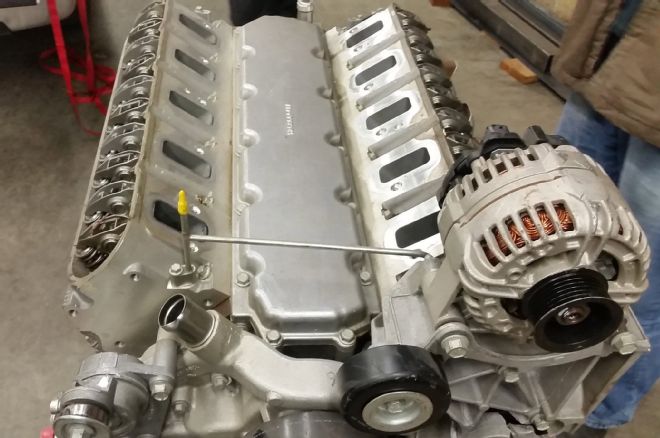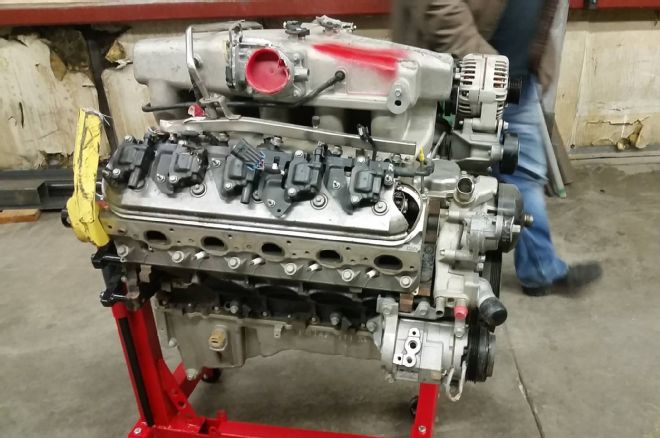 This GM LS V10 build is covered in great detail HERE.
And if you want to take a look at the strange internals of this engine, check out the video below.