This Hellcat powered Wrangler is insane.
True to the "There is no such thing as overpowered"adage that seems to be implicit for American manufacturers these days, this Jeep Wrangler JK is the epitome of "Go hard or go home".
Not only is there a supercharged V8 shoehorned in the engine, this monstrous vehicle also features a six wheel setup. The JK frame was extended and reinforced to accommodate such extreme modifications.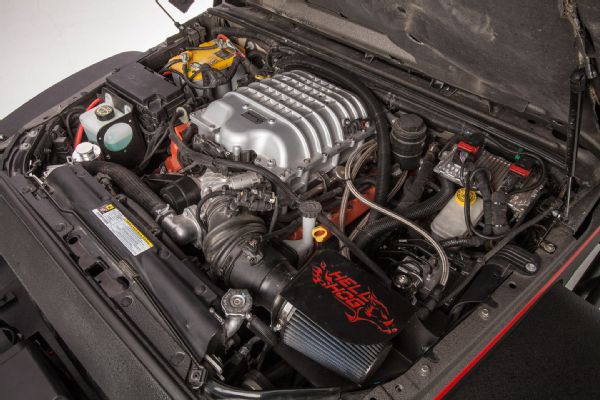 Here are the raw specs:
Power plant: 2015 Dodge supercharged 6.2L Hemi V-8
Gearbox: W5A580 five-speed automatic
Suspension: Stock springs, King 2.0 compression adjustable shocks, King bumpstops
Axles: Dana 30 front, Dana 44 rear, Ford 9-inch pass-through between T-case and rear axle, stock steering.
Wheelbase:  152 inches.
Wheels: 17×9 Fuel "Lethal"
Tires: 35×12.50R17 Toyo Open Country M/T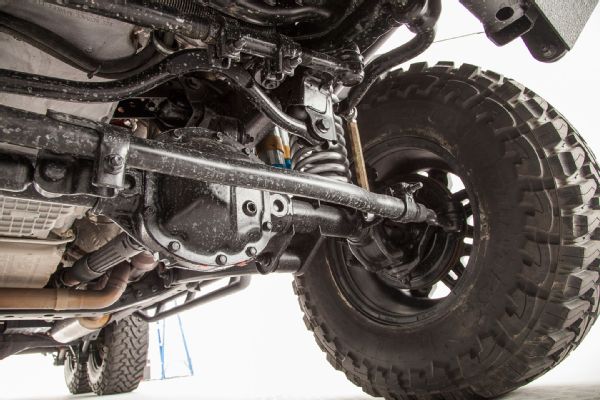 With this level of technology and quality, it's no surprise this Hellcat powered Wrangler looks like it belongs in the set of a post apocalyptic action thriller.
But this six wheeled behemoth is not a showroom piece, it's built for one thing: conquering any obstacle in front of it.