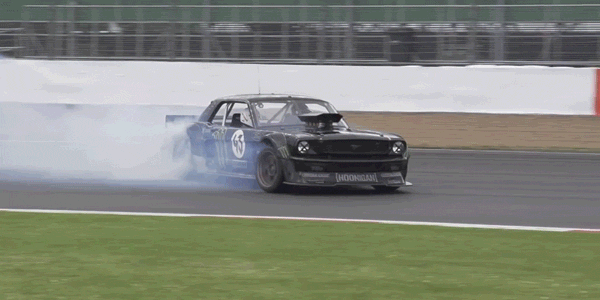 Ken Block explains how to drift the Hoonicorn.
In the video below, Gymkana expert and master tire slayer Ken Block talks about how the Hoonicorn is driven, and how the all wheel drift techniques he employs stem from rally driving. He goes into detail regarding the mighty Hoonicorn and all of its intricacies.
Block's legendary Mustang is an 845 horsepower all wheel drive tire munching monster. As such, it required a driver who is not only skilled but daring beyond belief, and experienced enough to wield such a beast into the seemingly chaotic acrobatics we see on his Gymkhana series.
Also Watch the ludicrously awesome Gymkhana 8 by Ken Block