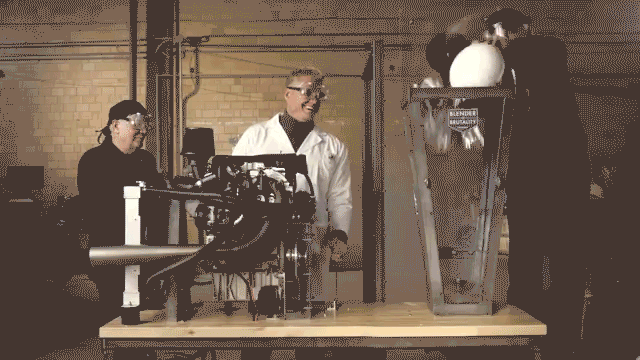 Ford decided to build a 1.0 Ecoboost Blender, but why?
In true Clarksonesque fashion, the blue oval has come up with this strange publicity stunt, building a blender powered by their one liter ecoboost three banger. As if it were a gasoline powered "Will it blend?" video, Dolph Lundgren and crew stuff the turbo powered blender with a myriad of things, from a bundle of fruit to a two by four, they take the blender to its mechanical limit.
While we applaud this kind of wacky antics, we can't help but wonder what if the Ford guys ditched the 3 cylinder in favor of their 5.2 liter Voodoo V8 as a method of powering what could very well be Hannibal Lecter's next kitchen appliance.
ALSO DON'T MISS: Ford Scorpion Diesel engine: 6.7 liters of awesomeness

1.0 ecoboost blender