The idea of making a special Land Rover Defender build,was in our office for quite some time.The fact that Land Rover ceased the production of these wonderful four wheel drive that have been around since 1948,pushed us to get to business right away.In the 007 Spectre movie,SVO designed 110 DCPU Defenders featuring top spec components,seen only on a few road rigs.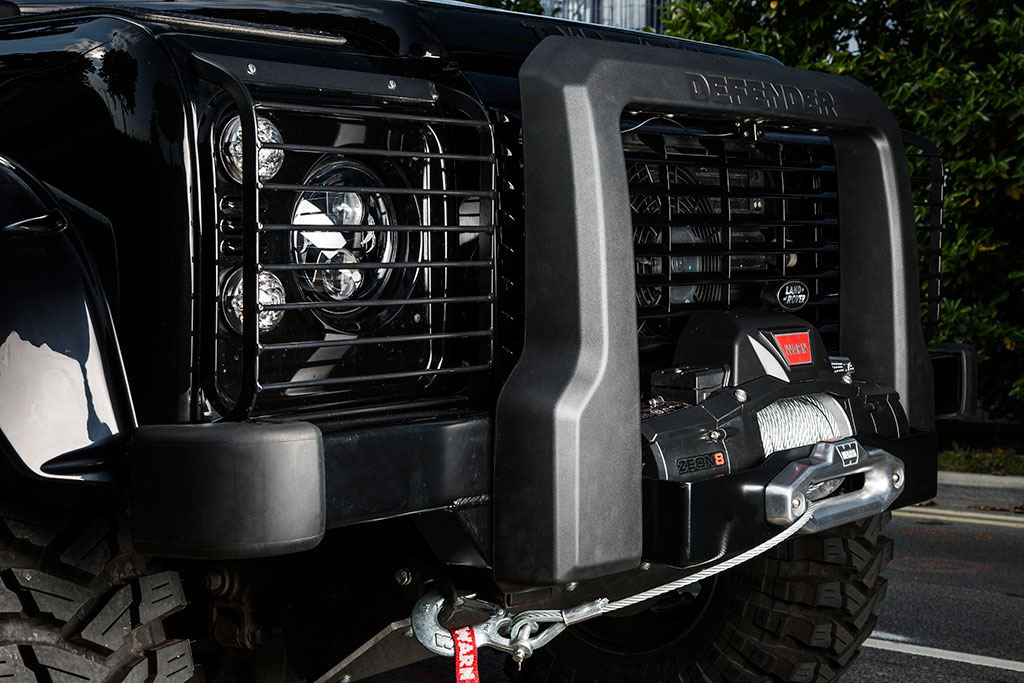 This was enough for us to decide on a concept on a never done before 90 chassis Defender,to be based on the Land Rover seen in the spectre movie,making this a world first. As soon as a black Defender 90 station wagon donor vehicle was allocated to the project,we started gathering the right external component,such as the beadlock wheels, tyres, extra wide wheel arches, roof rack and front roll cage,custom made front bumper and winch, snorkel,spot lights,NAS rear bumper,spare wheel carrier and many more parts from headlights to the same recovery/tow rope used in the film.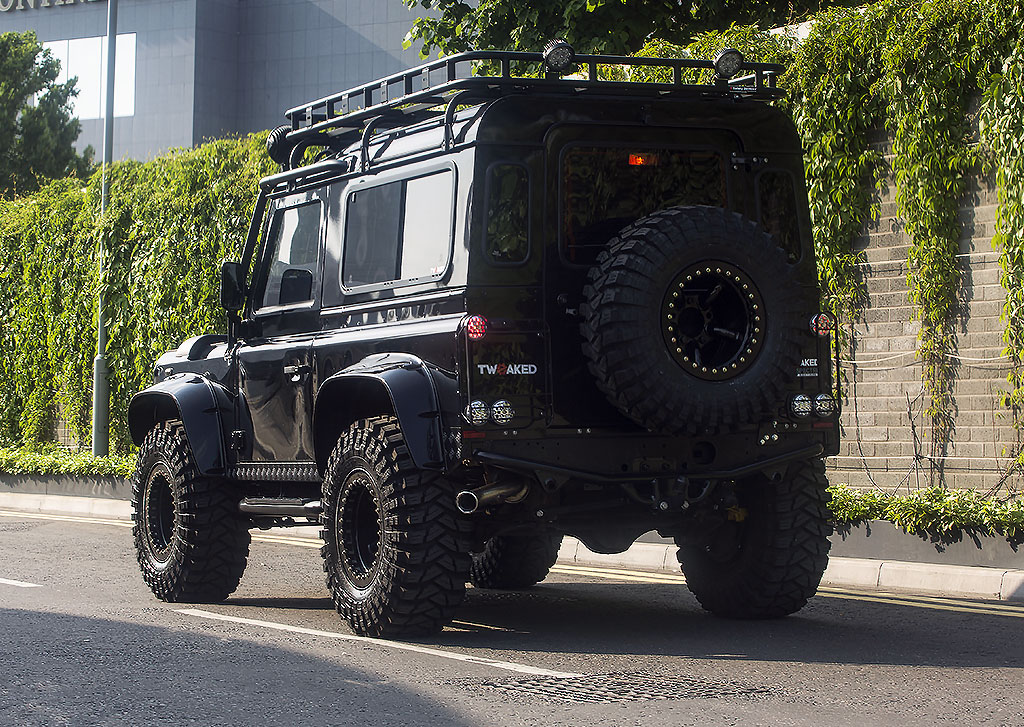 The external parts used were true to the SVO parts used in the original design.
It was very important to us to make this as authentic as possible.A bit of custom work and fabrication was necessary,in order to fit certain components together.On this built,the Defender 90 was given a 2-inch lift and was opted for the 35 inch tyres,rather than the original 37's.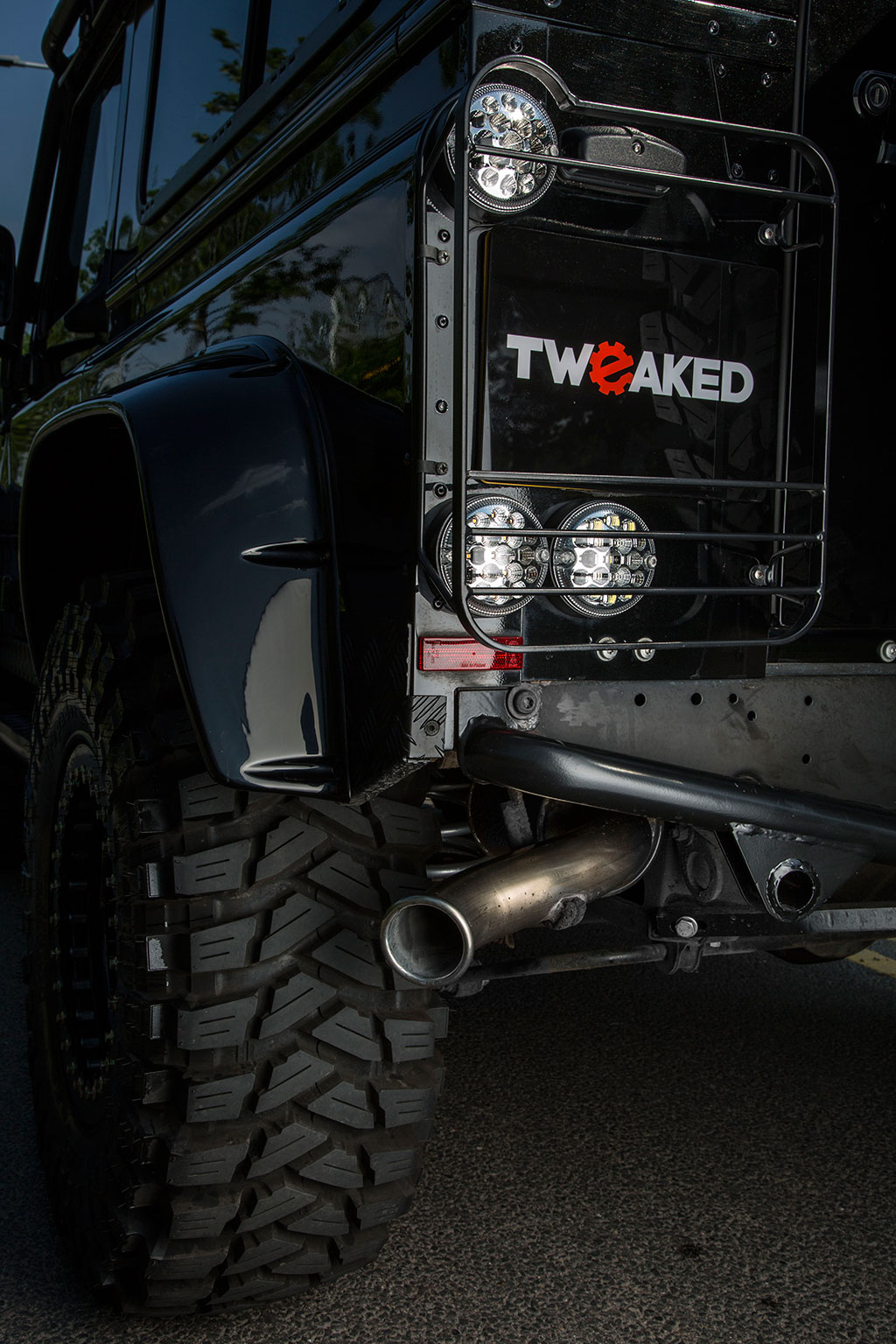 We also carried out a full suspension overhaul with replacement heavy duty radius arms, adjustable panhard rods, heavy duty steering arms, uprated steering damper and a full upgrade to poly bushes to ensure the drive and handling matched the exterior and performance upgrades.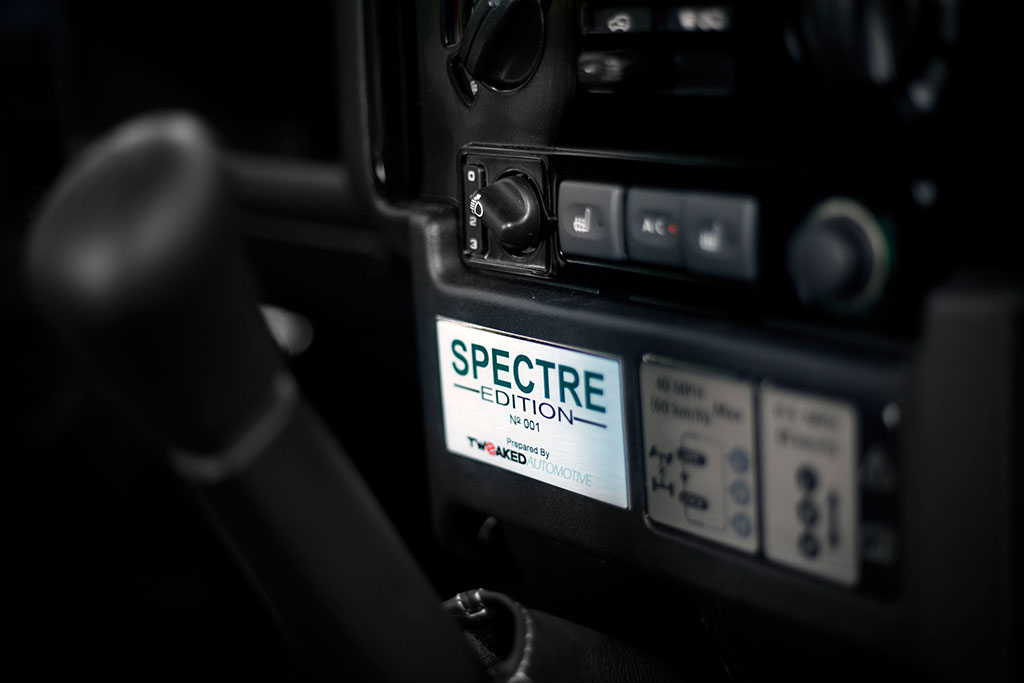 In hand with that the engine was given a stage three tune ECU, air filter, exhaust system and intercooler boosting the power to around 185-190 BHP and raising torque levels to around 490 NM. A plan to uplift the interior with supportive leather seats, leather interior upgrade, a smaller leather steering wheel, satnav with full front and rear cameras.This amazing project took about 8 weeks of research,design and gathering parts,fabrication and fitment of the vast number required for this build.
Anyway the Defender 90 came out just as expected and once the dust was blown at the end of all the work this masterpiece looked gorgeous and full of life.