We have seen quite a few marvelous overtakes her at GTSpeed, but this one made by Australian driver Scott McLaughlin, is one of the luckiest I have ever seen.
At first it looks like a mistake from the Australian driver, but his skills and reflexes got him on track, by making so, a crazy overtake, that's unreal when you see the replay. This overtake gave him the 3rd place in Gold Coast 600, and he also gave an explanation of the pass by saying:
"It…probably looked worse because I felt he moved under brakes on me. … I sort of had to adjust my line of sight, line of entry, and then that sort of locked up one wheel, locked up the other and then I eventually gathered it all up and then managed to make a pretty clean pass."
So was this overtake a well thought courageous plan, or was it more of a lucky save that turned out for the best of McLaughlin?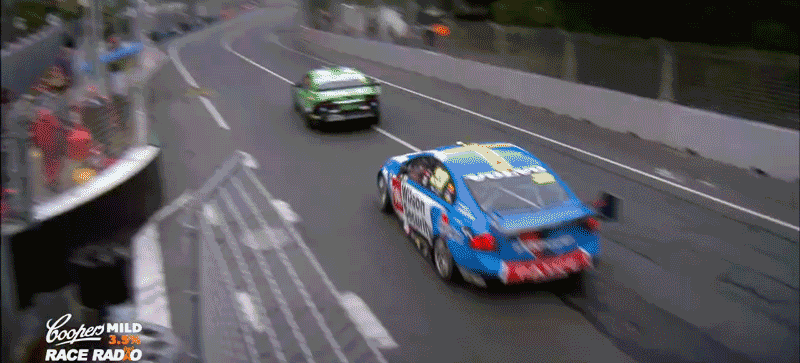 Watch full video here: Winterbottom fine with McLaughlin move