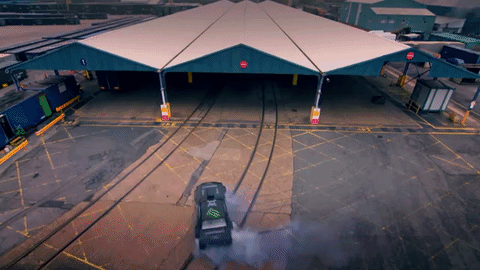 Ken Block's drifts London is out, and this one is pretty evil.
Ken Block is one of the best if not the best rally driver we have ever seen, and every video that he puts out immediately trends and this one, makes no exception. This is a video that his fans have been waiting for a long time, especially his UK fans.
From all the other videos that Ken has done, this one is more raw and more fiendish than ever. Ken just terrorizes London in his Hoonicorn Mustang, and he burns rubber like never before. In this "movie", Ken acts as a "taxi driver" and his "client", is none other than Matt LeBlanc, which acts as a tourist in London and keeps "guiding" or telling Ken, all the different places he wants to visit during his stay in London. This is one of the best videos Ken has done in my opinion, as drifting and driving like a maniac in the city and getting away with it, is everyone's fantasy. Turn your speakers up get your popcorn ready cause its about to get loud and dirty.

Ken Block's drifts London