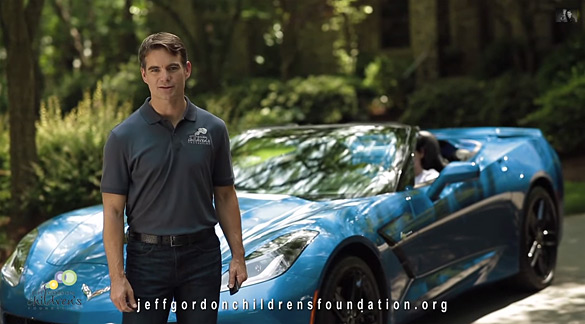 ''Childhood is a time for big dreams, but for many, it can be cut short if they're fighting cancer.
You can be the key to their success," Says Jeff Gordon in this special commercial
Its all about Jeff Gordon Children's Foundation and his big give away,a Laguna Blue 2014 Corvette Stingray
As a part of this commercial was chosen a 14 year old named Carmen Diaz which fortunately is a cancer survivor and a promoter of this give away.
Jeff's foundation has donated more than $10million in help to cancer research charities for children
You can help Jeff Gordon in this hard mission by purchasing a ticket to win his personal Corvette.
Tickets are limited,each one coast 100$ and only 7,500 tickets will be sold,
Here is you chance to win a 2014 C7 Corvette …
Click here for more information.