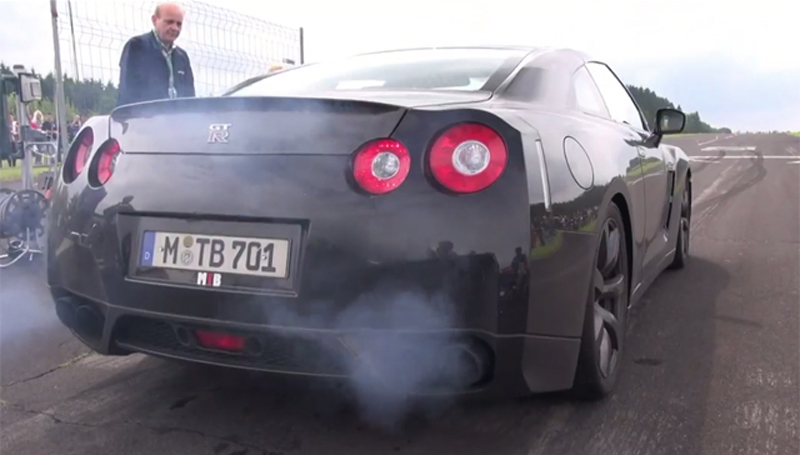 You know when you see a Japanese car production such as the Nissan GT-R you remember all the videos and races with this incredibly fast car !
We call it ''definition of speed and power'' !
No matter what ,this car is born to race
And this one here is not far from what we told you, especially when its modified with double power and totally capable to produce 1,000 mad horses! Actually this monster has so much power in fact that despite being all-wheel drive it was struggling for grip in the slippery conditions.
Furthermore we suggest to watch the video, also feel free to share with us your opinion!